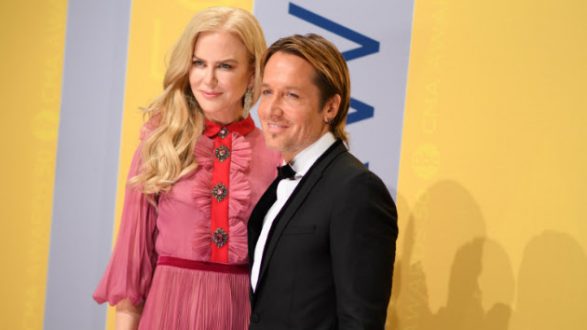 ABC/Image Group LA Nicole Kidman may've gone to the glamorous CDFA Fashion Awards Monday in New York City, but she confessed she was missing being back home in Music City with husband Keith Urban, cheering the Nashville Predators on to victory in their fight for the Stanley Cup.
"Oh my gosh, it's killing me that we're not there…" she told Entertainment Tonight. "This is how much I love fashion that I am not at the Preds. I mean come on! They better win…"
And win they did, evening the odds against the Pittsburgh Penguins, making it 2-2 in the best-of-seven series.
"We go as a family, our kids go as well, so go Preds!" Nicole went on. The last family outing took place at Nashville's Bridgestone Arena on Saturday, as Keith and Nicole caused quite a stir on social media high-fiving with each other and nearby fans when the Preds scored.
Game 5 takes place Thursday in Pittsburgh, with Game 6 bringing the Preds back to Nashville Sunday.
Copyright © 2017, ABC Radio. All rights reserved.