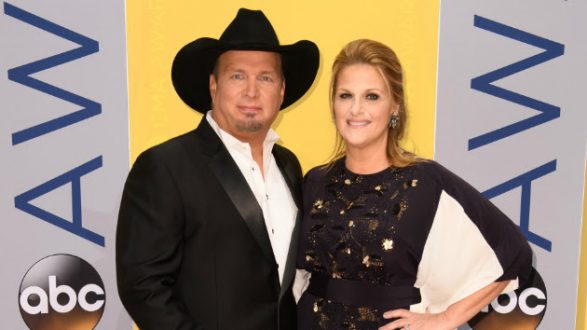 ABC/Image Group LAGarth Brooks and Trisha Yearwood will break in the new home of the Atlanta Falcons when the couple play the first-ever concert at Atlanta's new Mercedes-Benz Stadium on October 12.
Garth made the announcement live on Facebook, opening with a video of himself playing guitar inside the catwalks of the new stadium which is scheduled to open in August.
"This is gonna be cool," Garth said in the video. "It's gonna be the inaugural concert in there," he added, gushing about the vista of Atlanta from the stadium's skywalk.
In a statement, Garth said, "I've visited the stadium twice in the last month and all I can say is – the fans are going to love it; it's truly one-of-a-kind. We're going to create a special experience the fans will never forget and I can't wait to light that place up this fall!"
Tickets for the show go on sale Friday, June 30 at 10 a.m. ET via Ticketmaster.
Copyright © 2017, ABC Radio. All rights reserved.