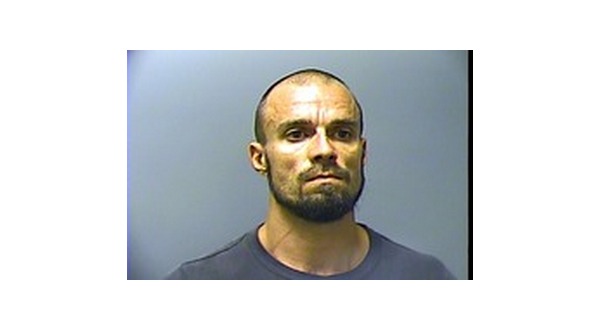 A parolee with Arkansas Community Correction, 34-year-old Robert Dillon Willett of Mountain Home, was arrested Monday after surrendering himself for an outstanding bench warrant from the Circuit Court for drug charges. According to Baxter County Sheriff John Montgomery, the warrant was obtained after deputies responded to a citizen report of a suspicious vehicle located on Nubbin Ridge Road near Lakeview on June 9th. He was booked into the Baxter County Detention Center on multiple felony charges including an enhanced penalty for being a habitual offender and parole violation.Montgomery says in the June incident deputies located a vehicle, which was unoccupied and abandoned. During an inventory of the vehicle, prior to towing, deputies found drugs and drug paraphernalia inside and around the vehicle, including numerous Alprazolam and Clonazepam pills, 50 units of LSD (acid) and drug paraphernalia containing methamphetamine residue.
An investigation determined the vehicle had been in use by Willett. He was interviewed the next day by investigators and allegedly admitted to having been driving the vehicle in question and said he had been the only person in it. A bench warrant for his arrest was issued on August 30th.
He is charged with possession of a schedule one controlled substance with purpose to deliver, LSD; two counts of possession of a schedule four controlled substance with purpose to deliver; Alprazolam and Clonazepam; and possession of drug paraphernalia.
Willett has a bond of $20,000 on the new drug charges, with an appearance scheduled in Baxter County Circuit Court.
Records indicate he has 32 prior bookings in the Baxter County Detention Center since 2002 and was last released from prison on parole on or about October 2nd, 2015.
WebReadyTM Powered by WireReady® NSI