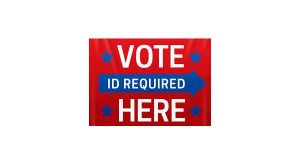 Four years after the Arkansas General Assembly passed legislation to permit the use of vote centers, 12 counties have implemented the new process allowing voters to cast their ballots at the precinct of their choice in their county.
Meanwhile, 10 additional counties are considering the move to vote centers, including Marion County. In the final installment in our series, Marion County Election Commission Chair Elaine Ryder says efforts are underway to finalize the county's vote center proposal and submit to the Secretary of State's office no later than the end of the year.
A draft proposal submitted to the quorum court earlier this year listed five polling locations meeting ADA requirements and adequate space for voting privacy. The draft brought criticism, leading the commission to respond in a written statement reinforcing the draft was only a starting point. Ryder says the commission continues to identify other potential locations for vote centers.

Listen:


Ryder says the commission is searching for a location north of Bull Shoals Lake.

Listen:


In Baxter County, County and Circuit Clerk Canda Reese says after hearing about the vote centers from her colleagues across the state while attending continuing education events, she brought home information to discuss with the county election commission members.

Listen:


Reese says the possibility of moving to vote centers is just beginning.

Listen:


Like Ryder, Reese says some locations in Baxter County may present a challenge in securing locations with Internet connections allowing the voting machines to connect to one another as they live update.
WebReadyTM Powered by WireReady® NSI