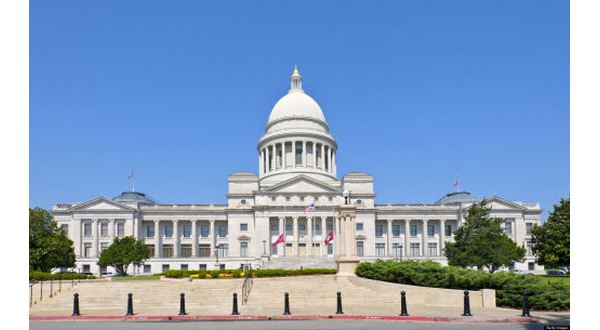 (AP) - A subcommittee of the Arts and Grounds Commission at
the Arkansas state Capitol will meet next month to review new plans for a Ten Commandments monument.The previous set of commandments was knocked over less than 24 hours after it went up in June.
At the open meeting, the panel will review changes proposed for the monument's base. If the changes are approved, a public hearing would follow at a later date.
A judge last week found that the man accused of knocking over the replica of Moses' tablets was not competent to stand trial. Michael Tate Reed of Van Buren accused of knocking over Oklahoma's Ten Commandments monument in 2014.
Prosecutors decided not to pursue criminal charges.
A second Ten Commandments monument for Arkansas has already been built.
WebReadyTM Powered by WireReady® NSI