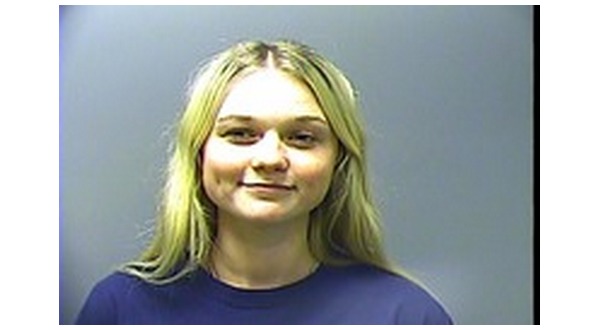 A Lakeview teen has been arrested following an incident in which she is alleged to have used a baseball bat against a victim after attempting to obtain money from him to bail her boyfriend out of jail.
According to the probable cause affidavit, 18-year-old Alexis Bates has been charged with criminal attempt to commit aggravated robbery in connection with the incident. The charges follow Mountain Home Police officers being dispatched to a residence on November 1st following the assault.
Bates allegedly had been texting the victim continuously attempting to collect funds from him to cover her boyfriend's bond. After the victim stopped responding, Bates and two others arrived at the residence.
Bates was carrying a metal baseball bat and was demanding money. After finding the door of the residence locked, she smashed a window with the bat. Bates also struck the victim with the bat. The victim grabbed the bat and attempted to defend himself when the two others jumped in. Shortly after the incident started, a neighbor's porch light came on, and the three suspects fled the scene. An interview with one of the suspects corroborated the story and evidence collected.
Bates was booked into the Baxter County Detention Center Thursday afternoon on a $5,000 bond and released on the same day. She is scheduled to appear in Baxter County Circuit Court in December.
Mountain Home Police Chief Carry Manuel says a second suspect in the case is scheduled to report to police Friday to face charges for his involvement in the incident.
WebReadyTM Powered by WireReady® NSI