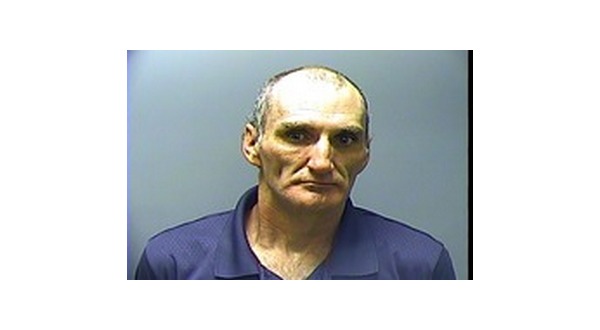 A Mountain Home man, 45-year-old Darrey Lynn Hart, is facing a felony attempted murder charge after a domestic violence incident Wednesday. According to Baxter County Sheriff John Montgomery, Hart was booked into the Baxter County Jail on the charge, as well as a charge of felony domestic battery in the first degree. He is being held on a $100,000 bond and Montgomery says he is expected to appear in Baxter County Circuit Court to answer the charges. Hart is currently on parole in Arkansas and officials say he appears to have an extensive arrest history in Arkansas, Missouri, and Louisiana.
According to Montgomery, the Sheriff's Office received a call from Baxter Regional Medical Center Wednesday afternoon indicating a man and a woman had come to the emergency room after being cut and injured by a third party residing in their home on Big Pond Circle. Deputies responded to the hospital and made contact with the victims, a man and his wife, both 60-years-old.
The man told deputies he had gone home to his residence at approximately 12:15 Wednesday and found his wife and Hart were in an argument. The man intervened in the altercation. A fight broke out between the two men. The victims then stated Hart made verbal threats saying he was going to kill the man and came after him with a knife.
The woman got between the two men to try and separate them, and a struggle for the knife ensued. Both the man and the woman were cut by Hart and sustained injuries requiring medical treatment. Hart left the scene after the fight occurred, and the man and woman drove themselves to the hospital emergency room.
Sheriff's Investigators interviewed the victims and also processed the crime scene at the residence on Big Pond Circle. The knife used in the attack was found and taken into evidence. Deputies were given descriptive information on Hart and the vehicle he was driving and began looking for him.
He was found at a motel in Mountain Home Wednesday evening and taken into custody. After being interrogated by Sheriff's Investigators and reviewing the evidence, Hart was officially charged.
WebReadyTM Powered by WireReady® NSI