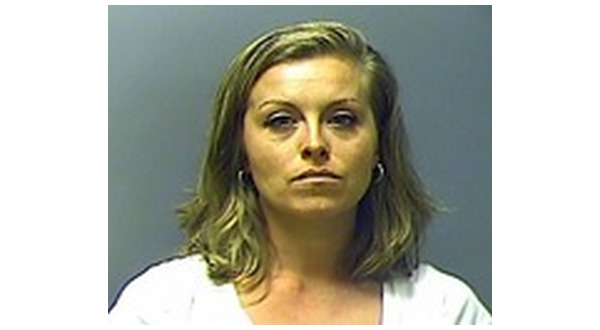 Geneva Lynn Liveley of Dora, who was employed at a local nursing home, entered a no contest plea to charges of being in possession of drugs taken from patients at the facility and was given four years' probation during a session of Baxter County Circuit Court Thursday.
Liveley's attorney, Matt Stone of Mountain Home, told the court his client has surrendered her nursing license as a condition of her probation.
The 33-year-old Liveley was first arrested about 3:30 a.m. July 16th when Mountain Home police responded to a report of a possibly intoxicated driver.
The vehicle, driven by Liveley, refused to stop for officers at first and a short pursuit began.
When the vehicle was finally pulled over, Liveley fled on foot, but was found and taken into custody. When officers questioned Liveley, she said she tried to get away from them because she had been drinking.
In the probable cause affidavit filed in the first case related to the traffic stop, it was reported an inventory was done of the vehicle Liveley was driving, and a number of prescription medications belonging to other people was found.
In addition to the medications, a loaded pistol, drug paraphernalia and slightly more than $1,100 in cash were found. A nametag was located in the vehicle identifying Liveley as a nurse and listing her place of employment.
After the medications were found in the car following the initial arrest, police began an investigation into why Liveley had so many medications belonging to others in her possession.
The investigation revealed Liveley had allegedly made log entries showing nine different residents at the nursing home had received their medications when, in fact, Liveley had them in her possession when she was initially pulled over July 16th. She was arrested on possession of drug charges July 25th.
Liveley was sentenced under provisions of Act 346, meaning if she stays out of trouble during her probation, she can apply to the court to have her record sealed.
WebReadyTM Powered by WireReady® NSI