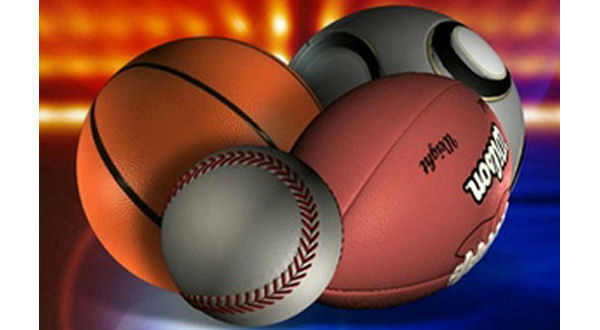 Basketball, swimming and bowling make up the local Monday schedule.
The Mountain Home High School bowling teams are set to begin another season Monday. The Bombers and Lady Bombers will be at there home facility as they go up against Flippin.
Mountain Home's girls are coming off a year in which they finished as state runners-up in Classes 7A/6A. The Bombers were ninth on the boys' side.
Action begins at 4 p.m. at Driftwood Lanes.
The Mountain Home High School swim teams will be back on the road as they compete in a meet at Pocahontas. The start time is set for 5:00.
In high school basketball, the Battle of the Border Tournament continues at Mammoth Spring. In the girls' games, the host Lady Bears meet Koshkonong at 3:30, Calico Rock faces Eminence at 4:30, and Salem takes on Couch at 7:30. On the boys' side, Cotter plays Couch at 5:30, and Mammoth Spring will be paired with Koshkonong at 8:30.
Three area teams will begin action in the Mark Martin Automotive/Lyon College High School Tournament at Batesville. On the girls' bracket, Viola tips off at 4:00 against Pocahontas, and Mountain View meets Wynne at 6:30. Viola's boys face Bald Knob at 5:15.
Elsewhere, the boys' teams from Bruno-Pyatt and Omaha will take part in the Anstaff Bank Holiday Tournament this week at Green Forest, the Gainesville boys will compete in the Mansfield Invitational Tournament, Dora's girls host Cabool, and Melbourne travels to Thayer.
Mountain Home's freshmen boys will play their first game in the West Memphis Classic. The Junior Bombers meet West Memphis Wonder at 5:15.
Mountain Home will have four other junior high teams in front of the home crowd against Valley Springs. The seventh grade girls' game tips off at 4:30 followed by the seventh grade boys and both eighth grade contests.
In other junior high basketball, Yellville-Summit makes the trip to Marshall, Bergman heads to Alpena, and Jasper travels to Deer.
In addition, the Mountain Home High School girls' soccer program has scheduled a preseason parent meeting for Monday evening at 5:00. The meeting will be held in Coach Debbie Atkinson's office in the Kindergarten building.
WebReadyTM Powered by WireReady® NSI