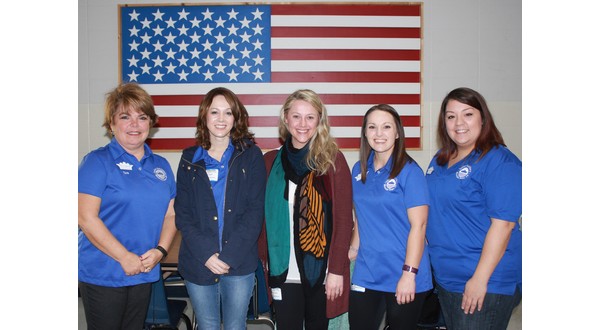 Pinkston sixth and seventh grade students attended a presentation Wednesday called Keepin' it Real in a Virtual World brought to them by the Mountain Home Junior Auxiliary. The presentation is the Junior Auxiliary's National Focus Project for the year and this year they invited Kristina Carnes from the Arkansas Attorney General's Office. Carnes, Community Educator for Attorney General Leslie Rutledge, spoke to the students about internet safety, cyber bullying and how to maintain genuine relationships over the internet, instead of potentially winding up a victim.
Carnes spoke about a trend known by the slang term "catfishing" in which an individual uses a fake social media profile for networking or for bullying purposes. Some "catfish" use a fake profile to interact with others because they may believe people wouldn't like them for who they are. Others use it as a means to bully or get revenge. She suggests teens only interact with people on social media they know in real life and to not disclose personal information about themselves. She also warns those who bully online are giving attorneys evidence which could be used against the bully later.
Carnes identifies another type of more dangerous person who may have a fake profile-the online predator.

Listen:


Carnes says online predators can be male or female and can try to foster a relationship over a long period of time before trying to meet up with a person. Carnes says teens should never meet up with someone they don't know. Teens should also block people they do not know, not engage them and tell an adult they trust about the situation.
Pinkston seventh grader Lexi Rauls says she learned a lot from the presentation.

Listen:


The full presentation, along with other safety tips for teens online, can be found at https://arkansasag.gov/programs/internet-safety/childrens-materials/ .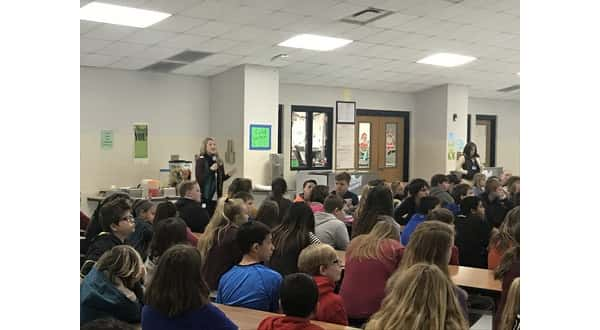 WebReadyTM Powered by WireReady® NSI