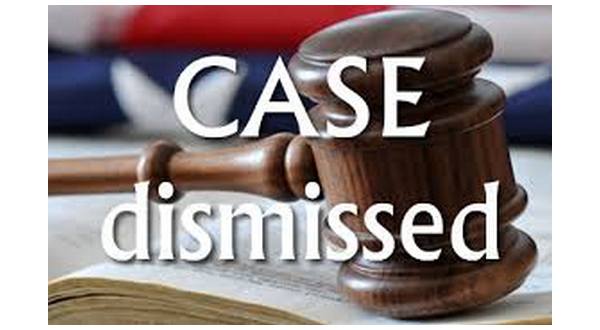 A stabbing case against a Gainesville man was dismissed but could be refiled by the Ozark County Prosecutor.
According to the Ozark County Times, a preliminary hearing for 28-year-old Kevin Robinson of Gainesville was held November 28th in connection with an incident in which he is alleged to have stabbed 24-year-old Robert Chambers. The incident occurred in Gainesville's Town and Country Supermarket parking lot in late October.
At the conclusion of the preliminary hearing, Associate Judge Cynthia MacPherson ruled the state had failed to present sufficient evidence to find probable cause that a felony had been committed. With the case being dismissed without prejudice to refiling, the option remains available for it to be refiled.
Ozark County Sheriff Darrin Reed told the Times shortly after the stabbing the alleged victim in the case was not cooperative with officers, making the investigation challenging.
Reed said at the time of the incident his department was continuing to investigate, it was hard to put a case together without cooperation from the vicim.
However, according to a probable cause statement filed in the case, another witness at the supermarket told an Ozark County officer he saw Robinson stab Chambers.
Reed said officers were dispatched to the scene after someone reported a stabbing had occurred in the parking lot. A deputy was told the victim had been given a ride to the square, according to the probable cause statement.
The deputy drove to the square, where he found the apparent victim with multiple stab wounds to the neck, chest and back. The victim reportedly told the officer that a fight broke out between him and a man he knew. The victim said he had had ongoing issues with the other man. He also said while the two men were fighting, the suspect pulled out a knife and began stabbing him.
The victim was taken by air ambulance to a Cox South Hospital in Springfield, where he was treated and later released.
WebReadyTM Powered by WireReady® NSI