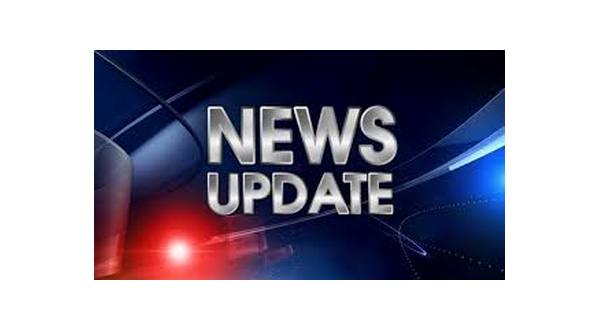 A Lakeview woman, 80-year-old Irene Srebalus, remained  hospitalized Tuesday with charges pending following a fire Monday afternoon.
Grover Township Fire Chief Jim Sierzchula says the blaze was originally reported as a brush fire but developed into a structure fire. It began from burning garbage at a residence at 239 Cove Road in Lakeview and spread to both U.S. Army Corps of Engineers land and other private property. While there was no damage reported to the home where the fire began, two outbuildings on the other landowner's property were a total loss. The fire also consumed about two acres of Corps property.
Chief Sierzchula says the woman sustained third degree burns on her arm and was transported to Baxter Regional Medical Center, where she reportedly remained hospitalized Tuesday morning.
Charges from both the Lakeview Police Department and the U.S. Army Corps of Engineers are pending.
Corps of Engineers Mountain Home Project Office Deputy Operations Manager Mark Case confirmed a citation for failure to contain a fire on Corps land was written and will be issued upon the woman's dismissal from the hospital.
Lakeview Police Chief David Hotchkiss says Srebalus was cited for violation of a city burning ordinance and a criminal offense of unlawful burning.  He noted the estimated loss of the two sheds and the contents on the adjoining neighbor's property is $28,000.
The Lakeview case was the second incident Monday involving charges following a fire.
Baxter County Sheriff John Montgomery says his department and the Tracy Volunteer Fire Department were called to 6032 County Road 55 for an out-of-control fire about 12:45 Monday afternoon.
When a sheriff's deputy arrived, the fire had already spread onto the neighbor's property.
The deputy made contact with 36-year-old Joseph Young who admitted to burning boxes, and the fire got away from him and spread.
While the deputy advised Young to stay there while he assisted the fire department, when he returned the Mountain Home man had left the scene.
A check of Arkansas Crime Information Center revealed Young had an outstanding warrant out of the Gassville Police Department, and his driver's license was suspended. Phone contact was made with Young, and he drove back to the scene with his teenage daughter. Young was placed under arrest and transported to the Baxter County Detention Center. The daughter was arrested on outstanding warrants and turned over to Baxter County Juvenile Services.
Young's charges also included second degree driving on a suspended license. He is currently being held on $2,535 bond pending his appearance in Baxter County District Court in January.
Meanwhile, a fire in the Oakland Promise Land area is under investigation, with Chief Ron Everroad advising a human factor was involved in starting the blaze.
Oakland Promise Land firemen responded to the blaze late morning at 84 Jeanne Lane Road, off of County Road 118 in Marion County. Chief Everroad says while a small outbuilding was lost, firemen were able to save three homes threatened by the blaze.
The Clarkridge and Midway departments, along with the Arkansas Forestry Commission, rendered mutual aid in the fire that threatened a shed. No injuries were reported from the fire.
Chief Everroad reminds area residents of the burn ban that remains in effect. He also urges residents not to discard cigarettes and ashes from wood stoves.
Lakeview Police Chief Hotchkiss adds no open flames are allowed under the burn ban, including barbecue grills.
About 2:40 Monday, Norfork firemen responded to a possible brush fire near the Norfork Dam, after smoke was reportedly seen in that area. However, firemen were unable to confirm the possible brush fire. Then, about an hour later, Norfork firemen were back out. This time a brush fire was reported on Highway 5 South at 1957 Moccasin Creek Road near the county line. Firemen from Izard County and the Arkansas Forestry Commission were also involved in this blaze.
Firemen from at least nine departments responded to a series of brush fires across the county Monday beginning about 11:30 a.m.
Late Tuesday morning, Buffalo National River Public Information Officer Caven Clark said in spite of extremely high winds overnight, the fire in Boxley Valley in Newton County remained within the containment zone of approximately 425 acres, 50 private and 374 federal, all of which is timber.
At 8:30 Tuesday morning the fire was declared 100 percent contained.
The fire began around midday on Sunday as two separate fires reported along Arkansas Highway 21 on the north side of Boxley Valley. By Monday the two fires had coalesced into one and continued to burn within the containment zone, while firefighters worked to reinforce the zone with hand-lines and mechanical or dozer line construction. Much of the containment efforts were on near vertical hillsides in very rough terrain.
Remnants of the fire will continue to burn out downed trees and stumps, much of which is left over from the 2009 ice storm. The containment area will be monitored until much-needed winter rains arrive. There are no reports of injuries, property damage, and no evacuations of any kind. The cause of the fires remains under investigation.
Buffalo National River encourages extreme caution during the extraordinarily dry season. Fires on the park should be reported to 911 or to park dispatch at 888/692-1162.
WebReadyTM Powered by WireReady® NSI