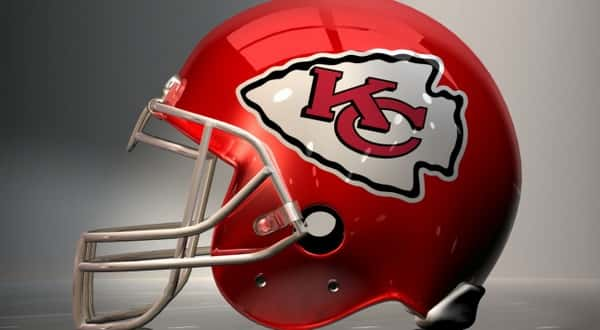 KANSAS CITY, Mo. — Marcus Peters is back on the practice field for the Kansas City Chiefs.
Whether the star cornerback's attitude has improved after a series of embarrassing antics earned him a one-game suspension, or whether his return will help a defense that was much improved without him, won't be seen until the Chiefs play the Chargers on Saturday night.
One thing is certain: Chiefs coach Andy Reid won't give you a hint either way.
He was asked several questions about Peters during his normal midweek availability Tuesday, and each time he demurred, saying only, "What we do here stays right here."
That goes for any conversations Reid and Peters had upon his return. Or anything Peters said to the rest of the team. Or basically anything having to do with the All-Pro cornerback in general.
Not surprisingly, Peters was not available during the open locker room period, either.
"None of us are perfect. We all make mistakes," said quarterback Alex Smith, the closest thing the Chiefs have to a team spokesman. "We're just trying to go, we're trying to figure it out. We all deal with our own things and we need him. We need him back and rolling."
That's probably true with Philip Rivers and the red-hot Chargers coming up. The teams are tied at 7-6 atop the AFC West, and the winner has the inside track on a division title.
But the Chiefs actually had their best defensive performance in weeks — maybe all season — while Peters was away from the team, shutting down Derek Carr and the Raiders in a 26-15 victory.
Recently signed veteran Darrelle Revis looked like more than just a shadow of his old self, playing 56 of 61 defensive snaps against Oakland. Revis was thrown at seven times and allowed one completion for just 8 yards, helping to hold the Raiders' talented wide receiver group in check.
Terrance Mitchell and Steven Nelson had their best games of the season on the opposite side.
Reid said the improvement had more to do with scheme than personnel, though. He pointed to subtle tweaks along the defensive line that allowed Kansas City to get more pass rush, and a few changes in the back end that improved overall coverage, as the biggest reasons for the abrupt turnaround.
"It sure looked good," Reid said. "It worked well."
Yet not well enough for Reid to think about sitting Peters against the Chargers, or even move him off his normal outside position to the slot.
Reid made it clear a one-game suspension he levied after Peters chucked an official's flag into the stands during a game against the Jets and got into a verbal spat with an assistant coach on the bus to the airport was punishment enough.
"He's back. The suspension is over and now he's back in and ready to roll," Reid said. "That's the way I'm going to handle it and that's the way he'll handle it. For whatever wrong took place, he paid the price and now he's back and I expect nothing but the best from him."
Smith expects the same thing.
"You know, Marcus is a heck of a competitor. He's in it," the quarterback said, "and sometimes that gets the best of him. But no question, listen, he served his time, took his punishment. He's back and he is ready to roll. We have a big challenge and we need him back."
NOTES: Chiefs S Steven Terrell was placed on injured reserve after having surgery on a dislocated finger. He had his best game against the Raiders, breaking up a pass and getting an interception. He was replaced by S Leon McQuay, their sixth-round pick, who was promoted from the practice squad. … C Mitch Morse was the only player not to practice Tuesday. Reid said he was "day to day" with a foot injury, though he was still in a walking boot in the locker room.
WebReadyTM Powered by WireReady® NSI