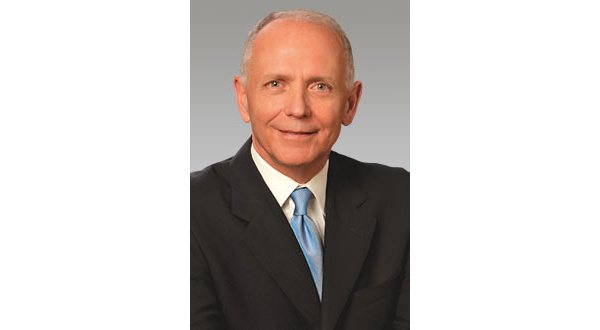 Incoming Director of Arkansas Tourism Jim Dailey says he's ready to move the agency forward based on the foundation laid by outgoing Director Joe David Rice. Rice will retire December 31st after 30 years of service in the position. Dailey will begin his duties January 1, 2018.In a welcome reception Thursday, held at the Gaston Lobby on the campus of ASU Mountain Home, Dailey addressed a crowd which included local business owners and public officials. He says his experience with local politics and municipal government will complement the Arkansas Department of Tourism's future goals. A Little Rock native, Dailey graduated from the University of Arkansas at Fayetteville and served for more than 20 years as an elected official, serving on city council and for 14 years as mayor of Little Rock from 1993 to 2006.
Dailey believes strengthening relationships between all of Arkansas' cities will be a key factor in the growth of tourism and economic development in the state.

Listen:


Dailey currently serves as a broker/consultant with Flake & Kelley Commercial Real Estate, where he works with Arkansas cities on retail business development, economic development, project management and other municipal issues. He also serves on the Arkansas Parks and Tourism Commission and is Chairman of the Little Rock Municipal Airport Commission.
Dailey recalls when it came time for Rice to retire, he was on a search committee to seek out new director recommendations for Governor Asa Hutchinson to consider. His name kept coming up and he was hesitant at first.

Listen:


Dailey says Arkansas' future looks bright.

Listen:


When asked about the perception of Arkansas as a national tourist destination, Dailey says, without doubt, Arkansas is coming of age.

Listen:


Another big draw to Arkansas, according to Dailey, is the sport of cycling, bicycling and mountain biking. More trails are being built and the sport is becoming increasingly popular in the Natural State.
Dailey says he feels fortunate to have the opportunity to lead Arkansas Tourism following the incredible career of Joe David Rice. He says Rice leaves a legacy of excellence in his field and is recognized across the nation by his fellow state tourism directors, most recently being named the first ever state tourism director emeritus by his peers.
Dailey says he will not be able to replace Rice, but he hopes to build upon the positive reputation he has established for Arkansas.
WebReadyTM Powered by WireReady® NSI