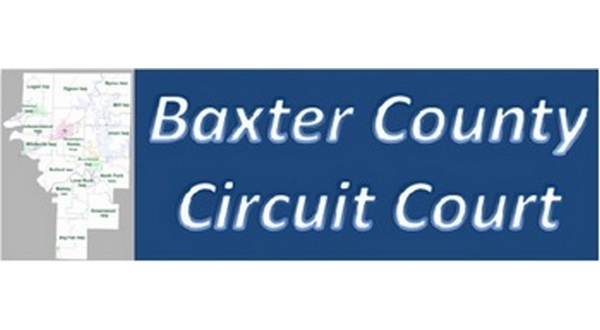 A number of people were given prison sentences or put on probation during a session of Baxter County Circuit Court Thursday.
Amy Henson of Mountain Home was sentenced to 12 years in prison with six to serve and six suspended after admitting she had violated the terms and conditions of her probation in a 2016 case.
Henson told the court that she had been in possession of a controlled substance.
The 37-year-old Henson had originally been arrested in early September two years ago. She had been accused of breaking into a residence and living in the home without the permission of the owner.
25-year-old Daniel Lynn Adams of Mountain Home was put on probation for five years after pleading guilty to participating in a drug sale to a confidential informant in Mid-March.
27-year-old Ryan Hodges of Gamaliel was put on probation for four years after admitting that he had been in possession of methamphetamine and drug paraphernalia in early December.
Hodges' vehicle was pulled over when the license tag on the jeep he was driving came back as registered to another vehicle.
Jessica Shafter of Lakeview made a fairly speedy trip through the justice system. After being booked into the Baxter County Detention Center December 8th, she entered a guilty plea to the charges against her about six days later. She was given a four year probation sentence during Thursday's Circuit Court session.
The 33-year-old Shafter was stopped in a vehicle she was driving and was found to have been reported missing to the police.
The arresting officer found drugs and drug paraphernalia in the vehicle. In addition to drug-related infractions, Shafter was also charged with the unauthorized use of a motor vehicle.
Shafter was sentenced under provisions of Act 346, meaning if she stays out of trouble during her probation period, she can apply to the court to have her record sealed.
Luke Tidwell of Mountain Home was sentenced to four years probation after admitting he had stolen medication from an elderly relative. In addition, Tidwell faced charges related to a break-in at a recreational vehicle parked behind a business and vandalizing the unit, The damage had been estimated at $5,000.
Travis Langston of Briarcliff was given two years probation after he was caught at the wrong place at the wrong time. Officers had gone to a home along County Road 492 for a compliance visit. The home is the listed address of Keith Trivitt. Langston was also at the residence and a room in which he stayed was checked. Drugs and drug paraphernalia were located.
WebReadyTM Powered by WireReady® NSI