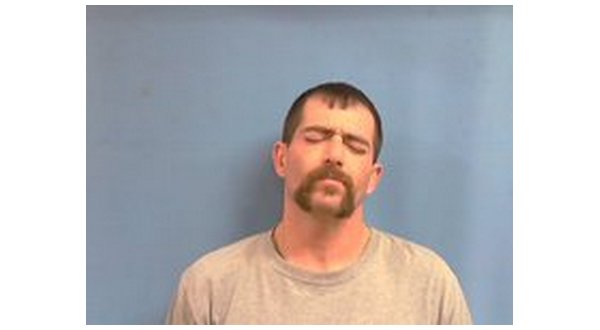 A dispute in Stone County evolved into a knife fight and a pursuit by law enforcement that led to one officer's vehicle being forced off the highway.
Stone County Sheriff Lance Bonds said Wednesday his deputies were dispatched to a residence on Highway 14 West regarding a disturbance with weapons on December 13th.
While deputies were in route to the residence, one person, 35-year-old Justin Kellums of Little Rock, left the residence.
After arriving at the scene, a sheriff's investigator discovered Kellums had entered the residence with an object in his hand and threatened to kill the victim. Kellums then attacked the homeowner.
As the two fought, the resident forced Kellums outside. Once outside, Kellums pulled a knife. The resident then brandished his own knife and defended himself. During this time, the resident believed he had injured Kellums with the knife, and the Little Rock man ran to his vehicle and fled the scene.
During a search for Kellums, he was located by Stone County deputies driving in the area of Highway 14. When deputies attempted to stop Kellums, he fled in his vehicle towards Fifty Six. During the pursuit, Kellums ran Investigator Sean Hickman off the roadway and narrowly missed another deputy's vehicle, while attempting the evading arrest.
After several minutes, a rolling roadblock was coordinated on Kellums' vehicle, forcing him to a stop. Kellums was taken into custody without further incident and transported to the Stone County Medical Center with an injury consistent with a knife wound.
Kellums is currently in custody at the Stone County Detention Center. He has been formally charged by Sixteenth Judicial District Prosecuting Attorney Holly Meyer with felony counts of second degree battery, aggravated residential burglary, aggravated assault, terroristic threatening, and fleeing, as well as being a habitual offender. His bond has been set at $100,000.
WebReadyTM Powered by WireReady® NSI