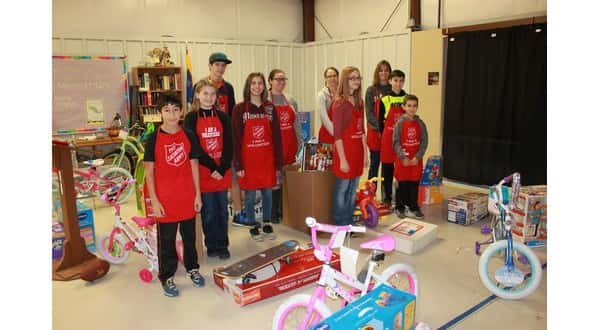 With the hustle and bustle of the Christmas season--shopping for that last-minute deal, baking, decorating and getting together with family and friends--the holiday is sometimes considered a stressful time of year. That stress pales in comparison to the struggles some families locally, and across the nation, face when trying to provide a Christmas for their children.
Local angels have once again descended across the Twin Lakes Area this year to help relieve some of that burden by donating to the local Salvation Army red kettles and sponsoring a child for the Angel Tree Program. Anonymous donors adopt little angel tags to provide assistance for low-income families with children ages 0-12 years of age. Each tag has a name, age, gender and the child's Christmas wish list. Gifts from those wish lists are then purchased and given to the Salvation Army to be distributed.
Captain Jamie Spalding says this year the number of donations were up over the previous year as they prepare to hand out gifts to 144 families. That number amounts to approximately 330 children who are ensured Santa will make a visit to their home.

Listen:


At least 15 volunteers of all ages were at the Salvation Army Wednesday to make sure the gifts were matched with the right family.
One young volunteer, Brianna Moray, says seeing others happy brings her joy.

Listen:


Another young volunteer, Lillyann Higley, has been a volunteer for the past couple of years and says for her it's all about giving back to the community.

Listen:


In an emotional response one local grandmother and her daughter expressed their gratitude.

Listen:


Gift cards for the elderly, who have signed up for the food assistance program, will be distributed Thursday from 9:00 until noon. There will also be an emergency day at the same time for those who didn't sign up for the angel tree tags. Leftover gifts will be handed out to families who might not have anticipated a need this year.
For more information contact the Salvation Army at 870-424-5708.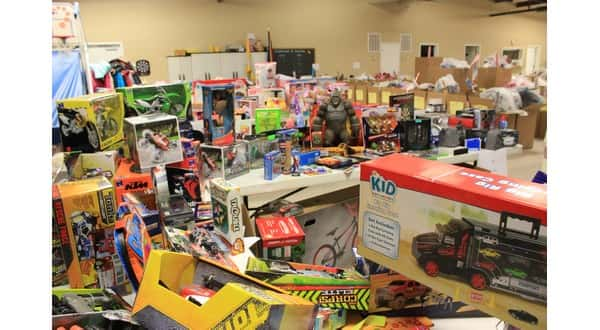 WebReadyTM Powered by WireReady® NSI