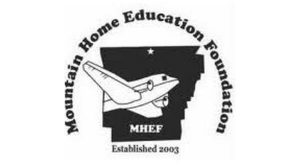 As students walk the halls of Mountain Home High School dreaming about their futures and if college might be a possibility, Mountain Home Education Foundation Executive Director Mollie Morgan says a group of adults in the community had also been dreaming.

Listen:


Last fall, Project Promise, a scholarship program funded by the Mountain Home Education Foundation, helped fund the tuition gap for all students graduating from Mountain Home High School in May and wanting to further their education at Arkansas State University-Mountain Home up to two years.
The Promise grew from a pilot initiative beginning in 2013 for Mountain Home students and graduates attending ASUMH's Technical Center.
With the expanded Promise in place last fall, the number of students moving directly from Mountain Home High School to the ASUMH campus as freshmen increased almost 40 percent.
While the education foundation wants to provide students with an opportunity to complete up to two years of college debt free, Morgan says they want them to have skin in the game.

Listen:


Morgan says the investment has other benefits.

Listen:


Morgan says the source of the funding is local donors, including endowments. She says a 16-member board keeps a close and cautious eye on all funding received.
For those wishing to support the Promise initiative, Morgan says there are a number of ways to contact her.

Listen:


This month Our Community Cares, sponsored by H & R Block; Century 21 LeMac Realty; Integrity First Bank; Danny Porter of Century 21 LeMac Realty; Kent P. Nachtigal, MD, General and Vascular Surgery; and KTLO, Classic Hits and The Boot, highlights the Promise of the Mountain Home Education Foundation. Learn more at ktlo.com Our Community Cares
WebReadyTM Powered by WireReady® NSI