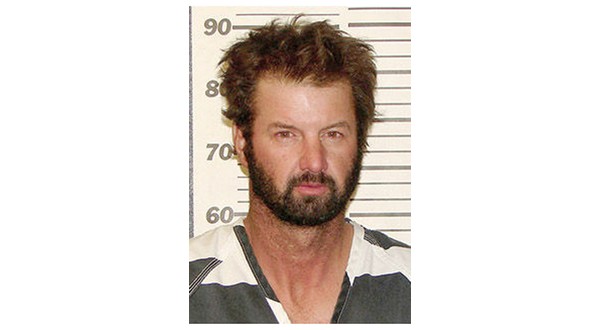 An Ozark County man, 40-year-old Stan Pellham of Wasola, entered a guilty plea to charges of possession of a controlled substance, resisting arrest by fleeing, causing a substantial risk of serious injury or death to any person and unlawful use of a weapon. Pellham made his statement in Ozark County Circuit Court on December 6th pursuant to a plea agreement. He was given a suspended imposition of sentence and placed on probation for five years.
The Ozark County Times reports the charges stem from a February 10th high-speed pursuit and stand-off with local officers.
According to the probable cause statement, Missouri State Highway Patrol officers advised the Ozark County Sheriff's Office they were in pursuit of a flatbed truck headed west on Highway 160 toward Theodosia. An Ozark County deputy spotted Pellham driving the vehicle near Isabella and activated her emergency lights and siren in an attempt to stop him. Pellham turned onto County Road 863, traveling at a high rate of speed and crossing into the oncoming lane.
Pellham continued to flee, reportedly turning the vehicle's lights off several times in an attempt to evade the officer. The deputy was not able to keep up with the vehicle on the county road, so she drove to Pellham's residence and found him with the truck in a field. Other officers also responded to the scene, and Pellham threatened to shoot and run over them multiple times when they attempted to arrest him.
After several minutes of the officers trying to talk Pellham into exiting his vehicle, he finally handed the deputy a loaded and chambered .30.30 lever-action rifle; however, he refused to leave his truck. The officers then attempted to force Pellham out the truck. As a second deputy stepped onto the truck's running board, Pellham started the vehicle and began to drive away, dragging the officer a short distance. The deputy discharged his pepper spray in an attempt to slow Pellham from fleeing, but the suspect continued to accelerate, causing the officer to jump from the moving truck, "barely missing the tires."
The probable cause statement says the two deputies were able to position their vehicles near an exit from the field. Pellham drove around the vehicles at a high rate of speed, crashed the truck into a tree and reportedly exited the vehicle and began running across the highway into the woods. One of the two deputies pursued Pellham and was able to apprehend him shortly afterward.
Officers witnessed Pellham throw a small box from the window of his truck. According to the statement, the box was recovered and found to contain a glass smoking device commonly used for smoking methamphetamine and a clear bag containing a white crystal substance believed to be methamphetamine.
WebReadyTM Powered by WireReady® NSI