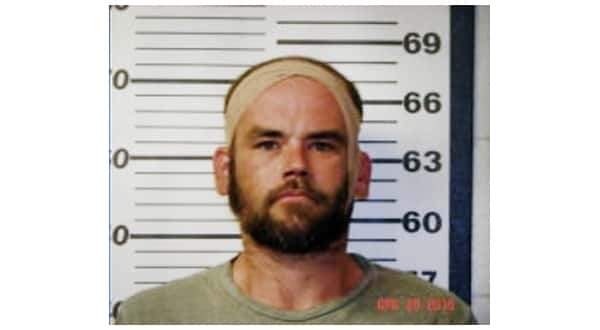 An Ozark County man, Albert T. Stanford of Theodosia, entered a guilty plea to a charge of second degree assault by operating a vehicle while intoxicated resulting in an injury. Stanford entered the plea in Ozark County Circuit Court December 6th.
The Ozark County Times reports he was sentenced to a 120-day institutional drug treatment program in the Missouri Department of Corrections. He also has a seven-year back-up sentence.
The case is in connection with an April 20th, 2016 crash that left another driver seriously injured.
A probable cause statement filed in the case by Missouri State Highway Patrol Trooper N. Britt says Stanford was traveling northbound in a vehicle on P Highway about 5 miles south of Theodosia when he lost control, crossed into the opposite lane and hit an oncoming vehicle driven by 58-year-old Theodosia resident Mark Vincent Layette nearly directly head-on.
Stanford was driving at such high speed the impact caused the entire engine of his vehicle to be knocked loose, and his vehicle traveled almost 100 feet uphill from the area of impact.
The report says Stanford appeared to be intoxicated at the scene of the accident, and a breathalyzer test indicated his blood alcohol content level was well over the legal limit.
A records check by Trooper Britt revealed Stanford's driving privileges had been suspended in Missouri. Stanford was transported to the Ozark County Sheriff's Department, where he submitted to a chemical test of his breath revealing a blood alcohol content of .128 percent. It is illegal to operate a vehicle with a blood alcohol content of .08 percent or higher in Missouri.
WebReadyTM Powered by WireReady® NSI