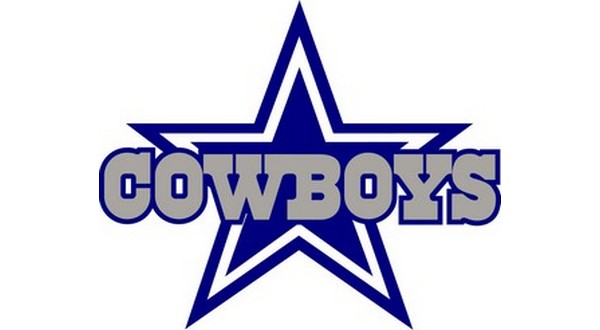 ARLINGTON, Texas (AP) Ezekiel Elliott carried 15 times in the first half of the star Dallas running back's return from a six-game suspension.
Last year's NFL rushing leader didn't touch the ball when the Cowboys had a first down inside the Seattle 5 trailing by nine points in the fourth quarter of a 21-12 loss to the Seahawks that knocked Dallas out of the playoff race Sunday.
"My job is not to coach, and not to call plays," Elliott said after rushing for 97 yards on 24 carries while the Dallas offense didn't get in the end zone despite the boost of getting Elliott back. "Coach (Scott) Linehan has been doing this for a long time, and he knows what he's doing, so I trust his judgment."
Dak Prescott threw two more interceptions, including his fourth pick-six of the season on a 30-yard return by Justin Coleman after throwing just four interceptions his entire first season when he was the NFL Offensive Rookie of the Year and the Cowboys had an NFC-best 13 wins.
Dez Bryant dropped a pass, complained loudly on the sideline and then fumbled after a catch . A dazzling, sliding 33-yard grab on a scrambling throw by Prescott didn't help since the Cowboys had to settle for four field goals and usually reliable kicker Dan Bailey missed twice in the fourth quarter.
The first miss – from 34 yards – came after the ill-fated sequence when Elliott didn't get a carry, and the Cowboys backed up 13 yards. It was particularly damaging since it kept the Cowboys two scores behind with 5:39 remaining.
"I'll be damned if myself or anyone else gets up here and says it's because he is missing field goals," said Prescott, who has 13 interceptions. "First and foremost, we are surprised. He is surprised, I am sure."
Owner Jerry Jones was surprised the Cowboys (8-7) lost with Elliott, figuring his return from a ban for domestic violence allegations was the spark Dallas needed to continue a three-game winning streak after losing the first three without him.
Instead, the Dallas offense had critical breakdowns similar to those from the losing streak that forced the Cowboys to win out with five games remaining. They lost the turnover battle 3-0 and couldn't convert on four trips inside the Seattle 25.
One of those was Prescott's other interception, a throw behind Bryant that went through his hands and was grabbed by K.J. Wright at the Seattle 20.
"Turnovers change momentum," said Elliott, who was seen talking to Bryant after the receiver's fumble that set up Seattle's first touchdown. "I was just letting my teammates know that we were still in the game and had to keep our heads up."
The only thing Dallas is playing for in the finale at Philadelphia next week is a second straight winning season, which hasn't happened since 2008-09. It's been 10 years since the Cowboys went to the playoffs in consecutive seasons.
"They got the spot we wanted," Jones said of the Seahawks. "You can't do the kinds of things we did out there, no matter what the effort. We did, and we lost a game that probably we all thought could have gone the other way for us. We obviously did benefit early from Zeke being there. I really thought that would carry us."
WebReadyTM Powered by WireReady® NSI