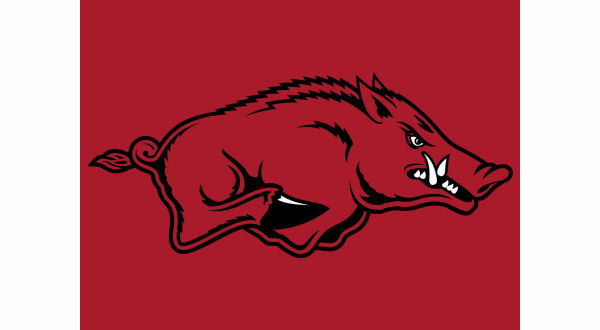 FAYETTEVILLE, Ark. – Following an eight-day break for the holidays, the Arkansas men's basketball team looks to extend its winning streak to five games Wednesday evening, hosting CSU Bakersfield in Bud Walton Arena.
The Rundown
Opponent: CSU Bakersfield (7-7)
Date: Wednesday, Dec. 27
Site: Bud Walton Arena (Fayetteville, Ark.)
Tip-off: 7 p.m. CT
TV: SEC Network
Live Stats: Click Here
The #Fastest40 Facts
• For the first time since the National Championship run in 1994, Arkansas has scored 90-plus points in seven of its first 11 games.
• Arkansas is one of three teams in the nation to rank in the top 10 in points per game and assist-to-turnover ratio, joining No. 4 Duke and No. 25 Creighton.
• The Razorbacks lead the SEC and rank No. 7 in the nation in assist-to-turnover ratio thanks to 91 assists and just 29 turnovers in the last four games.
• The Razorbacks have four straight games with fewer than 10 turnovers for the first time in the last 20 years.
• Arkansas is the only team in the SEC to have five players scoring in double figures in points, led by 18.5 points per game by Jaylen Barford.
• During the Mike Anderson era, Arkansas is 114-7 in games it led at the half, including 29 consecutive victories. This year, the Razorbacks have led by an average of 17.5 points at the break in their nine wins.
• In six games in Bud Walton Arena this year, the Razorbacks are 6-0 with a +152 scoring margin, including a +119 scoring margin in the first half.
• Jaylen Barford is the only player in the SEC to rank in the top 5 in scoring (4th), field goal percentage (5th) and three-point field goal percentage (5th).
• Arkansas is 9-0 this year when Daniel Gafford records at least one dunk. He has 26 dunks, which is more than six teams in the SEC.
Time Is Money
In 440 minutes of play this season Arkansas has…
• Led for 341 minutes and 26 seconds.
• Led by double digits for 231 minutes and 53 seconds.
• Led for at least 32 minutes in all nine wins.
• Trailed for only 89 minutes and seven seconds.
• Recorded three wire-to-wire victories.
• Trailed for fewer than two minutes in six games.
• Led by 40-plus points in three different games.
WebReadyTM Powered by WireReady® NSI