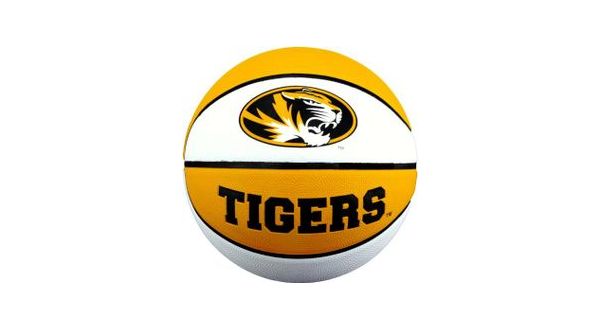 COLUMBIA, Mo. (AP) — Sophie Cunningham had every reason to believe No. 15 Missouri could knock off third-ranked and defending national champion South Carolina.
Her signature moment last season came when she hit a last-second shot in the Tigers' win over the Gamecocks. She was too much for South Carolina to handle again on Sunday, scoring 27 points to lead Missouri to an 83-74 victory.
"Our mentality going in was that we're winning this game," said Cunningham, who had seven assists and six rebounds. "Everyone from top to bottom knew we were going to."
Cunningham, who suffered a right knee sprain last week and sat out Missouri's loss to LSU on Thursday, returned with a knee brace but showed no ill effects.
The 6-foot-1 guard made 9 of 10 shots, including a scoop that she launched from below her waist and an over-the-shoulder prayer over 6-foot-5 A'ja Wilson.
"They're going in, so I'm not going to complain," Cunningham said.
Amber Smith had 20 points and 12 rebounds and Cierra Porter added 11 points for the Tigers (14-2, 2-1 Southeastern Conference). Tyasha Harris and Bianca Jackson each scored 14 for the Gamecocks (13-2, 2-1).
South Carolina coach Dawn Staley was ejected after drawing her second technical foul with 2:55 left and Missouri leading 69-60.
Staley was particularly upset that Wilson, the SEC's leading scorer, fouled out after just 19 minutes. Wilson finished with eight points, the first time she has scored fewer than 16 this season.
Staley said a player of Wilson's caliber ought to get the benefit of the doubt from officials.
"I've never seen anybody play half a game like A'ja Wilson played today," Staley said. "Never seen it."
Missouri Coach Robin Pingeton credited her defense with Wilson's short day.
"We're always frustrated as coaches with different calls in the flow of the game, but I'm going to give our kids a lot of credit. I just am," Pingeton said. "I thought our kids did a great job following the game plan and really clogging it up and making it tough to move in the paint."
Missouri's emphasis on Wilson gave South Carolina some open looks from 3-point range, but the Gamecocks made just 6 of 18 from beyond the arc. The Tigers shot 56.3 percent from the field and 61.5 percent on 3-pointers.
Cunningham sometimes gets under the skin of opposing players with her physical play, and Sunday was no exception.
"Everybody's going to say she's a dirty player, but from my standpoint, she's a gritty, tough-nosed kid," Smith said. "She works me every day in practice, and if I'm not working hard enough, she's going to let me know."
Staley hopes her team will react to the loss the same way it did last season.
"Last year when they beat us, we went on to win a national championship," she said. "Maybe this is a prelude to that."
BIG PICTURE
South Carolina: Staley said she texted Sally Bell, the SEC coordinator of women's basketball officials, before the game to complain that two of the officials — Metta Roberts and Luis Gonzalez — worked last year's game at Missouri, when she was also upset about the whistles.
"I don't know if that's just coincidental," Staley said. "That's what she said it was. You've got to do better. I'm not saying they're the reason why (South Carolina lost), but you've got to do better when you're coordinating officials and games."
Missouri: Last season, Pingeton used the 5-foot-11 Smith as a power forward. This year, Smith is playing guard, but she hasn't lost her knack for rebounding.
The sophomore is developing into an offensive threat in SEC play, averaging 18.3 points in conference games.
"She's an all-in kid, whatever it takes for our team," Pingeton said. "Early in the season, there was an adjustment. She went from playing with her back to basket to a stretch-four to our off guard. That's a pretty big change, having the ball in your hands coming off ball screens instead of setting the screens. She's an incredible kid, incredible teammate."
UP NEXT
South Carolina hosts Auburn on Thursday.
Missouri visits Vanderbilt on Thursday.
WebReadyTM Powered by WireReady® NSI