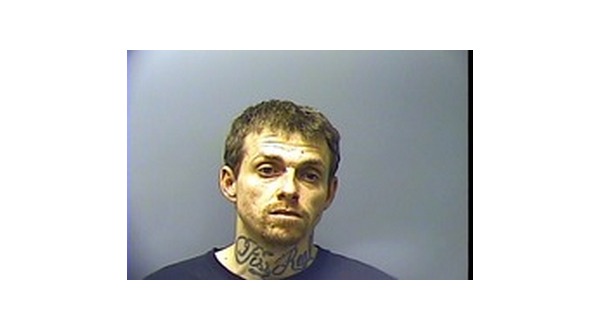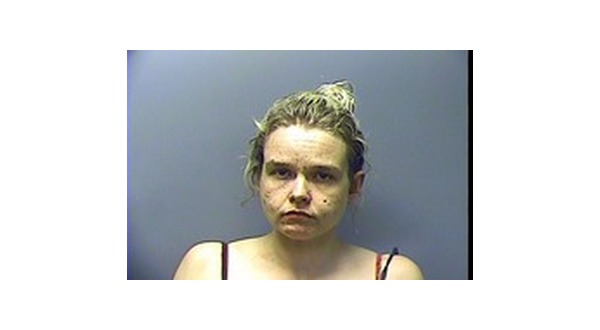 Details have been released regarding the arrest of one of Baxter County's most wanted, 28-year-old David Michael Fiss. Fiss was taken into custody Thursday, nearly a month after Baxter County Sheriff John Montgomery asked for the public's help in arresting him. A bench warrant had been issued for Fiss on December 28th  charging him with felony and misdemeanor crimes related to multiple thefts.
A 28-year-old female, Brandy Rochelle Hughes, was also arrested Thursday in connection with the search for Fiss and faces a felony charge, along with misdemeanor charges.
According to Montgomery, Fiss was arrested after deputies acted on a citizen's tip in regard to his location. The tip established Fiss was at a home on Edgehill Lane in the Jordan area. Officers from the sheriff's office, Arkansas State Police, and the Arkansas Department of Correction Canine Tracking Team went to the residence. He was found there and taken into custody.
A female, later identified as Hughes, fled from the residence when officers were arriving. The canine team tracked her for approximately two miles to another residence. They observed muddy boot prints on a door, which had been kicked open. Hughes was found hiding inside some cabinets inside the residence with the owners not home. She was taken into custody.
The warrant for Fiss was obtained as a result of investigations into multiple thefts and break-ins reported between November 28th, 2017 and December 12th, 2017.
On November 28th,  a 2011 Nissan Juke valued at $13,000 was reported to be stolen from the intersection of Dwelle Road and Highway 5 South. The vehicle had broken down and been temporarily left there.
On December 4th,  a report was taken from 378 Highway 177 South of the break-in of a shop building and theft of tools and the attempted break-in of a residence. While taking the report, the victim also told deputies he received a water bill for the previous month showing 700 gallons of water use but the residence had not been occupied during that time. The sheriff's office had previously taken another report of electrical power being stolen from a home at 11168 Highway 5 South by an extension cord that had been run from the residence to a camper on the adjoining property. Fiss had been identified as a suspect in this electrical power theft, and it was thought he might be connected to the water use.
On December 8th, another report was taken of the theft of a  20-foot camper from 11366 Highway 5 South.
On December 9th, a report was taken from 11168 Highway 5 South that Fiss had been coming to the residence uninvited for several days. The home owner discovered the screen door on the rear of the residence had been cut open and entry made. A .410 gauge shotgun and three pellet rifles were missing.
On December 11th,  sheriff's investigators went to 11110 Highway 5 South in an attempt to find Fiss. They were unable to find him there, however investigators observed a camper on the property behind the residence. It was found to be the stolen camper from December 8th. Located along with the camper was the stolen Nissan from November 28th. The vehicle had been spray painted and was partially disassembled.
On December 12th, another report of a residential break-in and theft was taken from the same area.
All the investigations implicated Fiss as the suspect, and a bench warrant was obtained from the circuit court for his arrest.
Fiss faces four felony counts of residential burglary, five counts of felony theft of property, one felony count of criminal mischief, felony possession of a firearm by certain persons and other misdemeanor charges. He also faces a penalty enhancement for being a habitual offender. His bond has been set at $50,000.
Fiss has at least three prior felony convictions and has been booked into the Baxter County Detention Center of 22 times since 2007.
Hughes faces charges of felony residential burglary, misdemeanor criminal mischief, and failure to appear on an outstanding warrant. She has a bond of $51,715.
She has been booked into the Detention Center 14 times since 2009.
During the apprehension of Fiss, sheriff's investigators found additional property believed to be stolen from other cases. These included two other vehicles, a personal watercraft, and some trailers. The investigation continues, and both Fiss and Hughes will likely face additional charges as well.
Both are scheduled to appear before Baxter County Circuit Court.
WebReadyTM Powered by WireReady® NSI