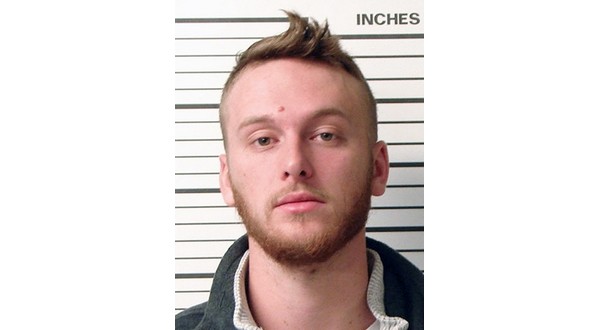 Photo courtesy of Ozark County Times
A Mississippi man is accused committing sexual acts involving a minor in Ozark County. According to the Ozark County Times, 21-year-old Dakota Metz of Carrolton was arrested Monday in Howell County on two counts of first-degree statutory sodomy and was released from the Ozark County Jail later that day on a $2,000 cash-only bond.
Ozark County Chief Deputy Winston Collins says in a probable cause statement the sheriff's department received information from the Howell County Sheriff's Office a month ago about a sexual sodomy investigation. Howell County Investigator Torey Thompson reached out to the Ozark County Sheriff's Department after determining the alleged sexual acts were committed at an Ozark County residence in Caulfield. When Thompson interviewed the alleged victim in November, the victim accused Metz of engaging in sexual acts two-to-four years earlier at a family member's residence. The parents reported the accusations to the police when the child told them what allegedly happened.
In the interview with Thompson, the victim said Metz asked the child to join him in an upstairs bedroom to engage in the sexual activity. The child was reportedly scared of Metz and complied, and Metz said not to tell anyone.
Collins contacted the victim's mother and informed her the investigation would continue in Ozark County. The mother reportedly told Ozark County Corporal Curtis Dobbs her child has a form of high-functioning autism and said the alleged acts occurred around the same time a family photo was taken after the child's family bought a horse. The horse was purchased in early September 2015, and the photo was taken in late May the following year providing an approximate timeframe for the acts to occur. The probable cause statement says Metz was 19 at that time, and the child was ten.
Collins and Dobbs met Metz at his grandparents' residence at a New Year's Eve family gathering and asked him to accompany them to the Ozark County Sheriff's Department. Metz agreed and reportedly admitted to several instances of sexual acts with the child while being questioned. Metz allegedly said the first incident occurred two or three years earlier at his grandparents' house, and he detailed at least two occasions when the acts occurred.
An original arraignment was scheduled for Tuesday, but Metz's attorney Jacob Garrett was granted a continuance. Metz is scheduled to make his first court appearance January 23rd.
WebReadyTM Powered by WireReady® NSI