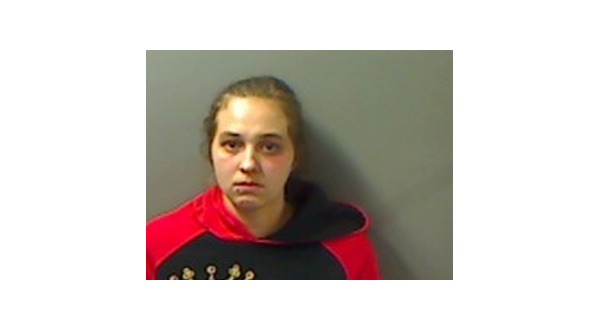 A Yellville woman, 24-year-old Ashley Bentz, is facing felony charges of terroristic threatening, aggravated assault on a family or household member, and endangering the welfare of a minor in the first degree following an incident December 28th.
According to the probable cause affidavit made available Tuesday, a Marion County deputy was dispatched to a residence along County Road 3004 regarding a previous domestic disturbance. The deputy was advised one of the parties had left the residence on foot. A check prior to arriving at the residence did not reveal any individual walking.
Upon arrival at the home, the officer was advised Bentz had begun yelling at her husband early that morning despite attempts to calm her. She reportedly threatened her husband multiple times, including threats to kill him and his parents. Bentz allegedly attempted to take the couple's vehicle to kill herself, with her husband able to take the car keys from her. At this point, Bentz left the residence.
Later that morning, Bentz returned to the residence, where she allegedly pulled over a large entertainment center, almost striking her husband and their small child. She then attempted to forcibly remove the couple's other small child as her father was comforting her. Bentz then began hitting her father-in-law. At this point, her husband and Bentz's mother-in-law attempted to restrain her, with the Yellville woman then hitting her mother-in-law. Bentz's husband picked up his wife and took her outside their residence.
Bentz's bond was set at $15,000. She is set to appear in Marion County Circuit Court later this month.
WebReadyTM Powered by WireReady® NSI