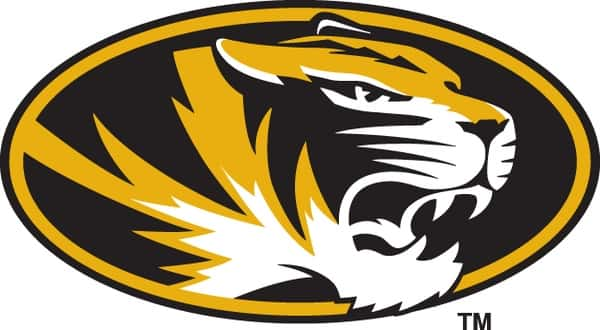 COLUMBIA, Mo. — Missouri coach Cuonzo Martin has a job to do.
It doesn't matter that his next game is against No. 21 Tennessee (12-4, 3-2 Southeastern Conference), a team he coached for three seasons. It doesn't matter that it involves a fan base that didn't exactly love Martin when he coached there.
Martin has to coach his players, and that's that.
"Fans have the right to be fans if they want to be fans," Martin said Tuesday, the day before the game. "It's your choice to be a fan. I'm not going to tell you how to be a fan. It's my job to do my job."
Martin, now in his first year at Missouri, coached at Tennessee from 2011-2014. He went 63-41, with two NIT appearances and one NCAA regional semifinal berth.
But the last season, 2013-2014, was the most significant. With Tennessee on the NCAA Tournament bubble, a petition began circulating. Tennessee fans wanted to bring back Bruce Pearl, who was fired in 2011 because of an NCAA investigation. Martin was never as popular as Pearl in Knoxville, Tennessee.
"I'd like to think people appreciated the job he did because I think he did really a terrific job," Tennessee coach Rick Barnes said. "I'm not sure how he was embraced. If he wasn't truly embraced, people should be ashamed because I'm going to tell you, the guy's a heck of a person, he's a heck of a basketball coach."
Nov 13, 2017; Columbia, MO, USA; Missouri Tigers cheerleaders perform in the first half of the game against the Wagner Seahawks at Mizzou Arena. Mandatory Credit: Jay Biggerstaff-USA TODAY Sports
85
Gallery: 2017-18 NCAA basketball cheerleaders
Jay Biggerstaff-USA TODAY Sports | Jay Biggerstaff
During that last season, Martin said he couldn't get caught up in what was going on outside of his team. Tennessee was one of the last four teams to make the tournament. The Vols ended up in the Sweet 16, beating Iowa, Massachusetts and Mercer to get there before losing by 2 points to Michigan. Martin left for Cal after the season.
"More than anything, I had to keep their level of composure, because again, when you fight you battle together," Martin said of that final season with the Vols. "I think there was mixed emotions for the guys from the standpoint of it was our coach, and they're airing these things and how do we perceive them. It was strange. And like I told those guys, this is life and you have to push forward. Just a teaching point."
On Wednesday, Missouri (12-5, 2-2) hosts the Vols in Mizzou Arena. For Martin, it doesn't mean anything more than another conference game. Missouri has to be ready for Barnes' talented team, and vice versa. Barnes said he has a lot of respect for Martin and what he has done in the short time he's been in Columbia.
Missouri was just 8-24 last year, leading to Kim Anderson's ouster, but has designs on making the NCAA Tournament this season.
"I think his teams embody who he is," Barnes said. "Go back and think of him as a player and the way he played, what he wants from his players. There's no doubt in my mind the job he's doing at Missouri, he'll continue to do a great job there."
Martin doesn't have to face the crowd at Thompson-Boling Arena just yet. Even so, Miami Heat guard Josh Richardson, who played for Martin at Tennessee, said facing the Vols will be a big deal.
"Tennessee means a lot to him," Richardson said. "I know that, especially the relationships that we all made while we were there together. That's definitely very important. But I think it'll be a bigger game when he goes to Knoxville. I think the crowd will accept him, I hope he gets a nice ovation. I think he should, at least."
A game in Knoxville will come, though not this season. When it does, Martin will just have a job to do.
WebReadyTM Powered by WireReady® NSI