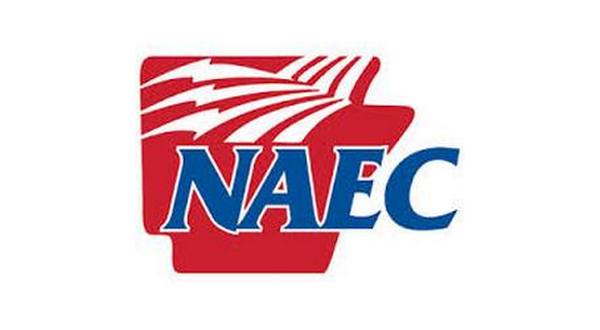 North Arkansas Electric Cooperative exceeded its record peak electric demand, previously set in 2014, at 7:00 Wednesday morning, an increase of 8 percent over the previous record, according to NAEC's CEO Mel Coleman. Peak demand is the amount of electrical power called for at any one point in time. Usage continues to rise Wednesday, approaching a 10 percent increase over the record as of 9:00 Wednesday morning. Records go back to NAEC's inception almost 80 years ago.At the 7:00 hour Wednesday morning, Coleman says NAEC's peak was approximately 201.2 megawatts. The record set in January 6th, 2014 was approximately 185 megawatts.
Listen:
Coleman says the cold weather extremes are the most severe test an electric distribution system can face and can cause unknown weak spots to surface. He likens the pressure put on the system to a nuclear stress test for the heart.
There were 16 scattered outages reported in Baxter County and the Sharp-Fulton County line early Wednesday morning. Coleman reports, even though that number was more than desired, power was restored quickly.
Coleman says there will be a spike in utility bills next billing cycle, however there is a silver lining.

Listen:


Rates are stable, according to Coleman. He says rates for some forms of energy during the winter usually increase, and NAEC's do not. He says typically a spike in a bill is due to the user side of the equation.
NAEC does have free services to its customers to help curtail costs associated with high energy consumption.

Listen:


To arrange an energy efficiency assessment, call 870-425-2141 to reach the Mountain Home office. The number for the Salem Office is (870)895-3221 and (870) 994-2191 for the office in Ash Flat.
WebReadyTM Powered by WireReady® NSI