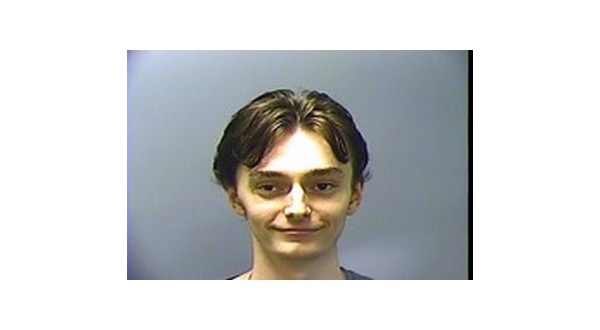 The domestic battery charges filed against 21-year-old Ryan Anderson of rural Mountain Home stemming from a violent confrontation between Anderson and his pregnant live-in girlfriend in late June last year were dismissed during a session of Baxter County Circuit Court Thursday at the request of the girlfriend.
A reluctant Judge Gordon Webb approved the dismissal after the girlfriend, Joey Lewin, appeared in court and gave her reasons for seeking the dismissal. Judge Webb asked her at one point if the information she gave Baxter County Deputies who responded to the altercation at an address along County Road 28 last year was the truth. According to the probable cause affidavit, deputies met Lewin outside the residence and she alleged that Anderson had pushed her and made her spill her flavored slushy-type drink on herself and punched her in the nose.
She told the deputies at the time that the fight started when she got home from work and Anderson began yelling at her. She reported Anderson took her phone from her and threw it across the room when she attempted to make a call for help.
During the time the deputies were interviewing Lewin, they reported Anderson came outside and told the deputies that his girlfriend was not being truthful about the incident. He alleged he had been out that day looking for a job when Lewin came home from her work and began throwing food at him and yelling at him for not working. Anderson said his girlfriend had scratched his eye and neck during the fracas.
At the time of the domestic disturbance, the girlfriend was almost four months pregnant and ended up being checked out at Baxter Regional Medical Center. She is alleged to have told hospital staff Anderson had hit in the stomach and he knew she was pregnant at the time.
In court Thursday, Lewin said the fight "was just something that got out of hand". She told Judge Webb the altercation in late June was a one time event brought on by the stress the young couple was under at the time.
According to court records, Lewin filed for an Order of Protection against Anderson on June 30th last year and requested that the order be dismissed on July 3rd.
Judge Webb asked Lewin if she would feel safe with Anderson and she said she would. The couple now has a daughter and Lewin said she wanted Anderson to be able to interact with their child. The judge told Lewin and Anderson that by granting the request to dismiss the charges, he was in no way condoning Anderson's actions. He told Anderson, "this must never happen again".
WebReadyTM Powered by WireReady® NSI