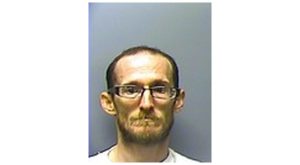 Joshua Chambers of Mountain Home, who is charged with having sexual relations with a 15-year-old close female relative may be headed to trial later this month.
It was announced during a session of Baxter County Circuit Court January 11th that Chambers had rejected a plea offer extended by the state.
The incident leading to charges being filed against Chambers was alleged to have happened May 8th last year and was reported to the Baxter County Sheriff's Office by the girl's grandfather who is also her legal guardian.
The victim told investigators she had been at Wal Mart with her boyfriend and boyfriend's grandmother when she received a telephone call from the 38-year-old Chambers asking her to meet with him.
The victim said she agreed and Chambers picked her up about 5 p.m. at the store. She told investigators Chambers drove to a remote residence she believed to be in the Midway area.
She said when they entered the residence, they "walked straight" to a bedroom located at the very back of the house.
The victim said she was made to remove her clothing and lay down on the bed. She said Chambers then "forced himself" on her.
About 10 days after the alleged incident, Baxter County investigators learned that Chambers had been arrested in Oregon County, Missouri and one of the investigators went to the Missouri jail to interview the suspect.
According to the probable cause affidavit, Chambers admitted arranging the meeting, picking the girl up and taking her to a residence in the Midway area and having sex with her.
It is at this point that Chambers' story diverges from that told by the victim. Chambers denied forcing himself on the young girl and said the sexual activity was the victim's idea. At one point, Chambers is reported to have told investigators he knew what he was doing was wrong.
Chambers has been in the Baxter County jail since June 30th. His bond is set at $250,000.
WebReadyTM Powered by WireReady® NSI