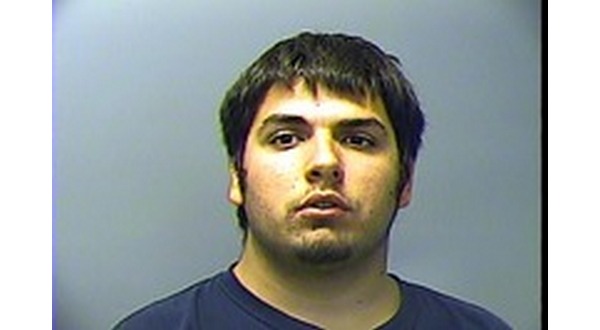 Shawn Eaton of Mountain Home, who faces charges of having inappropriate sexual contact with young girls, will waive his right to a jury trial and his cases will be heard only by a judge, according to an announcement made during a session of Baxter County Circuit Court Thursday.
The trial has been scheduled for the week of January 29th.
The 21-year-old Eaton, who functions at a low level mentally, has undergone mental evaluations to determine his fitness to proceed in his cases. He was found not fit to proceed by one doctor in late 2016 and was sent to the Arkansas State Hospital for treatment in mid-May. He was discharged after only a short time in the facility. In a letter dated July 18th last year, the Forensic Service Program Coordinator with the State Hospital said Eaton had "completed his inpatient restoration".
Eaton's case has served to highlight the problem of not having readily available facilities to house people who are mentally impaired to the point they do not do well in a jail setting.
There have been attempts to find a facility to meet the twin goals of ensuring public safety and accommodating Eaton's condition, but they were not successful and he has remained locked up in the Baxter County Detention Center.
14th Judicial District Prosecuting Attorney David Ethredge has said locking Eaton up in prison did not appear to be the way to go either, but he has a responsiblity to ensure the public is safe from the type of behavior Eaton has exhibited, and that the state planned to proceed to trial in Eaton's cases if an acceptable alternative could not be found.
Eaton was originally arrested in July 2016 after Mountain Home police were called to the Donald W. Reynolds Library. The victim in that case was a then 11-year-old female who told officers a man -- identified as Eaton -- came up to her in the library and touched her inappropriately. She told officers she pushed Eaton's arm, he then stepped away a short distance and exposed himself.
There were other incidents of similar behavior involving 10-and-11-year-old girls at a local business and outside a residence.
In one investigative report, Eaton is alleged to have said he frequently engages in inappropriate sexual activity in public.
According to court records, a guardianship case was filed in 2013. In that filing, Eaton was described by a medical doctor as bipolar and a guardian was appointed for him due to his condition.
WebReadyTM Powered by WireReady® NSI