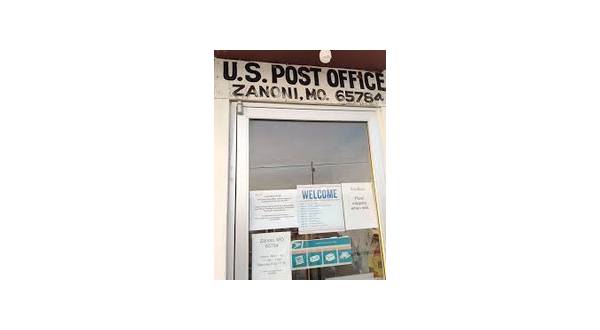 Ozark County Presiding Commissioner John Turner has notified the U.S. Postal Service the new $270,000 post office proposed for Zanoni is not needed or wanted by most area residents. The Ozark County Times reports Turner contacted the USPS after representatives held a meeting earlier this month at the Gainesville post office to discuss the "alternate quarters" USPS proposes for a new post office facility for the Zanoni community, which has 40 postal patrons.
The meeting came nearly two years after the previous post office facility, which had operated since 1970 on Highway 181 near N Highway, closed in February 2016 under what USPS called an "emergency suspension." Responsibility for mail delivery to those with Zanoni addresses was transferred to the Gainesville post office at that time.
In answer to a question asked during the January 8th meeting, Gainesville postmaster Jeff Elliott said annual revenue at the Zanoni post office had averaged $500 to $600 during its last few years of operation.
Turner told the Times he had heard from about 20 residents who opposed the project and one Brixey-area resident who wanted it. He and Ozark County Eastern District Commissioner Gary Collins agreed the proposed facility would be a big waste of money for the amount of good it would do.
Turner said if USPS really wanted to do something to help Ozark County they could keep the Gainesville post office window open longer on Saturdays or expand the services available here in Gainesville.
At the meeting earlier this month, a USPS spokesperson said the proposed new post office was the agency's way of investing in the Zanoni community, adding that, without a post office, "the town dies."
Turner said this week, "You can't save the town of Zanoni. There's no town there to save."
WebReadyTM Powered by WireReady® NSI