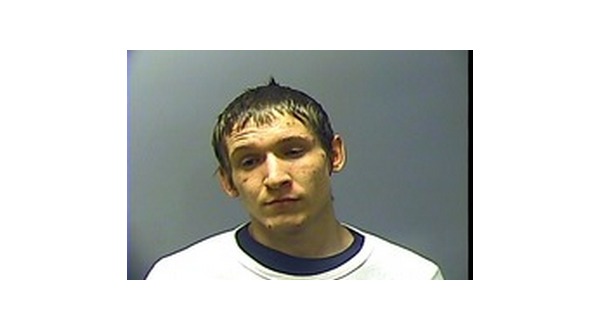 A second person, 25-year-old Ryan Michael Kinsley of rural Mountain Home, was arrested Thursday in connection with a residential burglary January 12th at a home on Buford Road. Witnesses reported seeing three people loading items from the residence into a vehicle and provided descriptions to deputies.Baxter County Sheriff John Montgomery says deputies found forced entry into the residence. The victims reported multiple items were missing, including a number of firearms. Missing items also included Mason jars containing a quantity of coins.
Last week, a Mountain Home Police Department investigator observed Brandy Brian Barnes and Kinsley at a grocery store in Mountain Home using the coin exchange machine. The two had Mason jars in their possession. Barnes has already been arrested in connection with the January 12th burglary, and sheriff's investigators have been searching for Kinsley. A warrant for Kinsley's arrest was obtained, and he was located and arrested Thursday on the warrant.
Information from the grocery store indicated the duo had received $166 in exchange for the coins.
Kinsley has been charged with felony counts of residential burglary and theft of property.
His bond was set at $25,000, and he is set to appear in Baxter County Circuit Court to answer to the charges in early February.
Sheriff Montgomery says the investigation into the burglary is continuing, and additional arrests may occur.
WebReadyTM Powered by WireReady® NSI