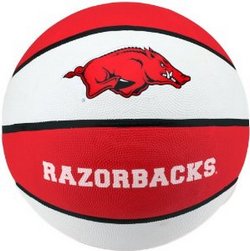 COLUMBIA, S.C. (AP) _ A'ja Wilson had 27 points, 13 rebounds and seven blocks in her return to the starting lineup to power No. 9 South Carolina to a 90-42 victory over Arkansas on Thursday night.
The Gamecocks (17-3, 6-2 Southeastern Conference) looked quick, powerful and eager to end things in a hurry with the 6-foot-5 senior Wilson back in the middle at the start for the first time since spraining her right ankle against Auburn on Jan. 11. Wilson missed two games, then came off the bench last Sunday to score 26 points in a win at Kentucky.
In this one, Wilson was honored pre-game for reaching 2,000 points in her career. She grabbed her 1,000th career rebound in the third quarter to join Sheila Foster (1979-82) as the program's only players with that many points and rebounds.
For a while, it looked like the Gamecocks might score that many against overmatched Arkansas (11-10, 2-6). South Carolina led 25-6 after one quarter and 44-12 at the break as it gradually increased the lead throughout for its most lopsided SEC win since defeating Alabama 93-45 on New Year's Day 2017.
Alexis Jennings had her fifth double-double this year with 22 points on 9-of-9 shooting and 10 rebounds.
The Gamecocks will need all that production and fire as they enter their toughest stretch of the season: They'll face No. 11 Missouri on Sunday, No. 1 UConn next Thursday and No. 2 Mississippi State on Feb. 5.
Arkansas had no one to match up with Wilson, Harris and the rest of the Gamecocks. Jailyn Mason had three of the Razorbacks six field goals in the opening half while her teammates were 3 of 25 combined the first two quarters.
Malica Monk had 12 points off 6-of-20 shooting to lead the Razorbacks, who've lost six of their past seven games.
It was Wilson's 13th game this season with double figure points and rebounds.
BIG PICTURE
Arkansas: The Razorbacks have struggled at shooting the ball all season, but their first half was a low point as they went just 6 of 33 against the Gamecocks. They had not had that few field goals in an opening half all season, although they did start a loss to UTEP in November by going 0-of-15 from the field in the first quarter.
South Carolina: Wilson's return to the lineup lifted all the Gamecock starters. Point guard Tyasha Harris had six assists and a career-best 13 rebounds, nine of those in the opening half. Jennings, the 6-foot-2 transfer forward from Kentucky, made all her shots as Arkansas' defense keyed on Wilson.
UP NEXT
Arkansas returns home to play Kentucky on Monday night.
South Carolina takes on No. 11 Missouri on Sunday night.
WebReadyTM Powered by WireReady® NSI