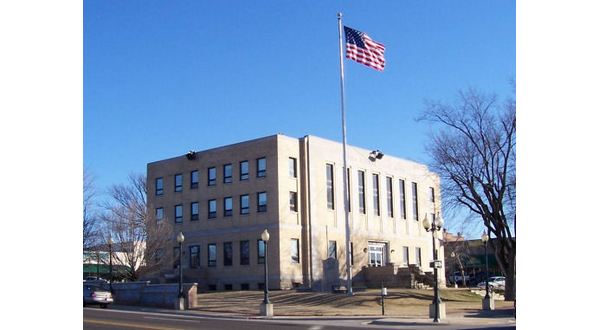 The Baxter County Quorum Court moved quickly through a 10-item agenda Tuesday, completing its work in 20 minutes. But at the end of the proceedings came a number of announcements not on the formal agenda.

Listen:


Justice of the Peace Neal Pendergrass was the first to announce he would not be seeking a sixth term representing District 9. Pendergrass is completing his 10th year on the court. Following his announcement, Cameron Davis was introduced and those at the meeting learned he would be seeking the position Pendergrass now holds.
Shortly after these announcements, Judge Mickey Pendergrass said he would be seeking re-election, the first opportunity to serve in the position under a four-year term.
Following Judge Pendergrass' announcement, Justice of the Peace James Kerr, Jr. said he, too, would not be seeking re-election. Kerr has served two terms representing District 5.
With this developments, the court will have a minimum of three new members when it convenes in January, with District 3 JP Rick Steiner completing an unexpired term and unable to seek re-election.
The meeting began with Judge Pendergrass announcing the result of the financial and compliance report of the county by Arkansas Legislative Audit. For the year ending 2016, the audit reported issued in late 2017 indicates the offices of county judge, treasurer, sheriff, tax collector, county and circuit clerk, assessor, county librarian and airport manager were all in substantial compliance with Arkansas fiscal and financial laws.
The court gave its unanimous support to an ordinance appropriating $367,516 for the planned jail construction.
The request follows the court giving its unanimous approval to an ordinance in January authorizing the issuance of a promissory note to provide financing for the jail expansion. Approval of the ordinance gave the go-ahead of a promissory note for $4.2 million.
The appropriation ordinance follows voters approving a temporary one cent sales and use tax in September that will fund the expansion of the Baxter County Detention Center, as well as furnish and equip the new portion, and provide for the operation and maintenance of the jail. At the same time, voters approved a one-quarter cent sales and use tax following the expiration of the one cent sales and use tax for ongoing jail needs.
The court gave its unanimous approval to Judge Pendergrass' appointment of Marvin Hardin to fill the unexpired term of Mike Hunter on the Hand Cove Fire Protection Board of Commissioners and Dana Hewitt to fill the unexpired term of Michael Beshears on the Clarkridge Fire Protection Board of Commissioners.
Dianne Beaman and Dave Matty were re-appointed to the Cotter-Gassville Rural Fire Protection District Board of Commissioners, and Frank Fusco was re-appointed to the Baxter County Planning Board. Judge Pendergrass noted he is seeking individuals interested in being considered for two other open seats on the planning board.
WebReadyTM Powered by WireReady® NSI