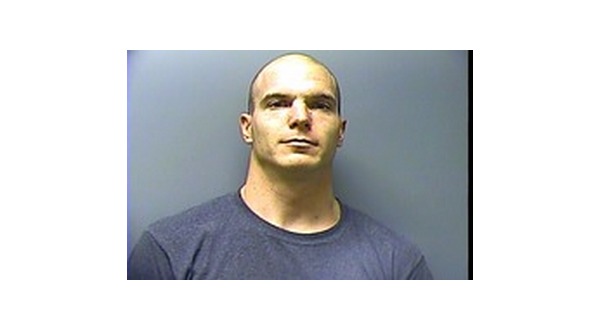 A Mountain Home man, 29-year-old Jason Arnold Tomes, has been charged with felony theft by receiving in connection with a vehicle reported stolen in December in California and located near the entrance to the Mountain Home Kindergarten.
According to the probable cause affidavit, Mountain Home Police Department officers responded to a complaint Thursday of a vehicle parked on the sidewalk along Post Oak Road.
Officers ran the California license plate through the National Crime Information Center database and discovered the vehicle had been reported stolen in December. California officers had listed a suspect of "Jason," last name unknown. Mountain Home officers spoke to nearby citizens while processing the vehicle and discovered the subject driving the car had been coming and going from a residence on Meadowbrook Drive. They further discovered the subject was currently at the residence.
Officers went to the residence and found Tomes at the apartment. He had the key to the vehicle in his pocket and acknowledged he had left the car on Post Oak. He told officers he had "borrowed the car, but had borrowed it for too long."
Tomes' bond was set at $20,000, and he is set to appear in Baxter County Circuit Court later this month.
WebReadyTM Powered by WireReady® NSI