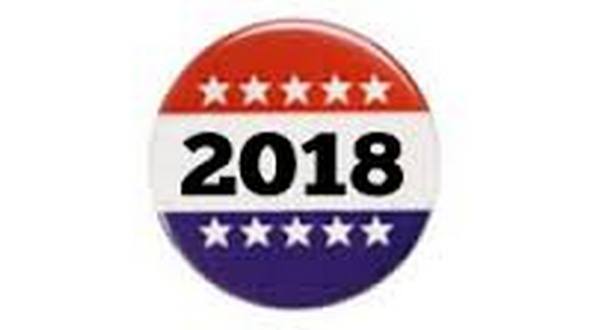 The 2018 election cycle swings into action this week with the opening of the filing period bringing several changes, including a later primary date, school elections coinciding with the primary and four-year terms for those running for county-wide offices.
The 2018 primary election is set for May 22nd, much later than 2016 when Arkansas joined a number of southern states in early March for Super Tuesday for the presidential campaign cycle.
Baxter County and Circuit Clerk Canda Reese says the party filing period opens at noon on Thursday for one week.

Listen:


The primary election cycle, including the dates for filing, impacts all candidates seeking offices except municipalities. Those seeking city offices will run non-partisan, with the filing period running from July 27th through August 17th.
The second change for the 2018 election cycle is school elections coinciding with either the primary or the general election.
Reese says all of Baxter County's school districts opted for their elections to coincide with the primary election.

Listen:


Reese says while signatures for 20 registered voters who are residents of the school district are required for those seeking a school board seat, candidates are always encouraged to gather additional ones on their petitions. She says inevitably some signatures will be found invalid.
In the Mountain Home School District two seats will be open, currently held by Arnold Knox and Barbara Horton. At Cotter, position 5 held by Allen Franks will be open, and at Norfork position 5 held by Mike Watts will be open.
In Marion County, Dawn Moffet, County and Circuit Clerk, says all the school districts there opted for their elections to coincide with the primary election.
In Fulton County, Vickie Bishop, County and Circuit Clerk, says the Salem and Viola school elections will coincide with the primary election, while Mammoth Spring's will be with the General Election.
Reese says the third change with the 2018 election cycle incorporates the voter-approved increase in the length of terms for county officials from two to four years.

Listen:


As the election season gets underway, Reese reminds all those wishing to vote of the state's voter ID law. While the latest version of the state's law is being challenged in Pulaski Circuit Court, Reese says at this point voters will be required to provide either a state or federal issued photo ID.

Listen:


Those with questions about the 2018 election cycle should contact their respective county clerk's office. In Baxter County, the number is 870-425-3475.
WebReadyTM Powered by WireReady® NSI