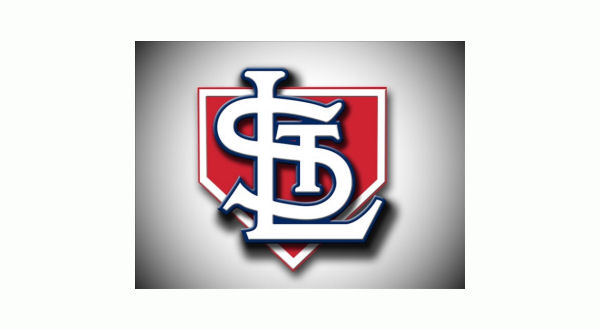 JUPITER, Fla. (AP) Marcell Ozuna danced to the music coming from Yadier Molina's speaker.
He compared bats with Dexter Fowler.
He laughed incessantly in a roar that carried throughout the clubhouse.
It didn't take long for the Cardinals' newest personality to make his presence known.
"He's a beautiful person," pitcher and fellow Dominican Republic native Carlos Martinez said, "We've got his back, me and Yadi. I'm just trying to teach him about what's going on in the clubhouse. He's, like, in the family. He's great."
Ozuna's power and production are the obvious reasons St. Louis coveted Ozuna, sending four prospects to the Miami Marlins in December for the 27-year-old outfielder.
The Cardinals, however, value more than his stick.
"When we were doing our due diligence on him, we heard nothing but great things about him in the clubhouse and that's important because any time you sign a free agent or bring in someone in a trade you want it to be a very seamless transition into that clubhouse where they can have a positive impact," general manager John Mozeliak said.
Ozuna displayed that value immediately. Details of Saturday morning's session in the batting cage – requesting pitches of varying velocities and location – quickly made their way to manager Mike Matheny.
In the cage, Ozuna's approach is the opposite of what manager Mike Matheny often sees in younger players who often value quantity of time in the batting cage over the quality of the workout.
"He had a very clear program," Matheny said. "It was different, but it had purpose to it. It was very intentional in what he wanted to get out of it. Those sort of things are great for every player in our camp, that they will kind of see and ask and learn, and a lot of them will adapt."
Ozuna's preparation served him well last year. His 37 homers and 124 RBIs were not only career highs, they were also 12 and 42, respectively, more than any Cardinals player totaled last season.
He's the kind of consistent producer from the cleanup spot the Cardinals lacked in recent seasons, prompting Matheny to use a word – "clutch" – that's fallen out of favor among those analytic circles.
"I think it's more than just the clutch, it's the consistency where you're seeing the same at-bats in any situation," Matheny said. "I think it comes down to, once again, the mindset that they have about, what is it they're trying to achieve with every single pitch and staying in they're game. And it doesn't change necessarily where you are in the lineup or how many guys are on base. It seems to be part of his strong suit."
It's not his only suit.
A Gold Glove winner after moving from center to left field last season, Ozuna is also a weapon defensively from all three outfield spots. Combined with center fielder Tommy Pham and Fowler in right, Ozuna gives St. Louis three starting center fielders in the outfield.
"It's going to be exciting to watch some of these balls that might be in the gap and all of the sudden you see a couple guys closing in on them really fast," Matheny said. "It changes that mindset of being able to pitch to contact a little bit more – realizing those gaps at Busch may not be as big. That's the hopeful anticipation we have. It's going to be a good defensive outfield."
Ozuna is the final member of the Cardinals' projected starting lineup to make an appearance in Jupiter. The first official workout for St. Louis position players doesn't happen until Monday.
"I just need to play hard and stay healthy," Ozuna said.
WebReadyTM Powered by WireReady® NSI