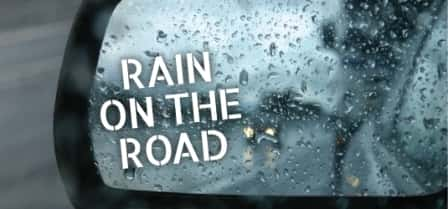 The Twin Lakes Area experienced a few storm warnings Saturday, and heavy rains resulted from the storms. Local authorities have reported some roads are covered with water.
A spokesperson for the Baxter County Sheriff's Office says County Road 27 at Wells Creek is reportedly impassible. In addition, the low water slabs on County Road 16 are covered, and the road looks like it could wash away. The spokesperson also says there is water over the 2200 block of County Road 10. The storm also produced some pothole damage to U.S. Highway 62 and 412 in front of the Brass Door Motel in Gassville.
A Marion County Sheriff's spokesperson says they don't have many specifics on road closures, but some roads with gates have been closed. In addition, some residences in the Flippin area are currently without running water.
The storms blew quickly through Izard County causing minimal damage. A spokesperson for the Izard County Sheriff's Office says there are reports of minor flooding at Market and Church Streets in Horseshoe Bend.
A spokesperson at the Fulton County Sheriff's Office says it has not received any reports of storm damage or flooded roads.
The Arkansas Department of Transportation is not showing any major local highways covered from flooding, but it's a different situation in Missouri.  The Missouri Department of Transportation's Traveler Information Map shows four road closures in Ozark County.  Missouri Route T near Mammoth, Missouri Route H at the Patrick Bridge Access, Missouri Highway 181 at Sycamore and Missouri Highway 95 at Bryant Creek are all closed due to flooding.  In Howell County, Missouri Highway 142 west of Moody and west of Lanton and Missouri Route K are closed following Saturday's rainfall.  Road closures in Douglas County include Missouri Route Y west of Ava, Missouri Route U near Olathia and Missouri Route EE at the North Fork River.
At KTLO, Classic Hits and The Boot, an additional 1.62 inches of rain have fallen since 7:00 Saturday morning. That adds up to a ten-day total of 5.84 inches.  For the month of February overall, we have received 5.97 inches of rain which is more than the previous three months put together.  November, December and January had a combined total of 4.64 inches.
WebReadyTM Powered by WireReady® NSI