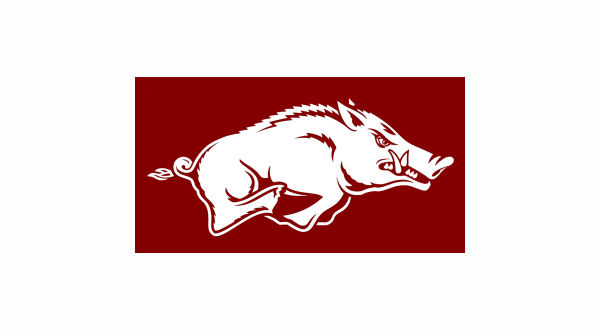 NASHVILLE, Tenn. – The University of Arkansas women's basketball team dropped its final regular season game at Vanderbilt on Sunday and must face the Commodores in a rematch in round one of the Southeastern Conference Tournament in Nashville on Wednesday.
Arkansas' (12-17, 3-13) strong start to the game was undercut by a second half surge by Vanderbilt (7-23, 3-13) on their home court on Senior Day. The Razorbacks held a 36-32 lead at the half but were outscored 46-37 in the final 20 minutes.
Four players scored in double figures for Arkansas paced by a 17-point effort from junior Malica Monk. The North Little Rock, Arkansas, native did most of her work in the second half scoring 14 of her 17 points in the final 20 minutes. She had a 10-point fourth quarter for Arkansas.
Kiara Williams added 15 points followed by 14 points from Jailyn Mason and 13 points from graduate student Devin Cosper.
The Razorbacks held a six-point lead after the first half, but Vanderbilt went on a 7-0 run to open the third period and take the lead. It was a back-and-fourth battle from that point on with four ties and 10 lead changes in the third and fourth quarters.
Monk gave Arkansas its final tie hitting a 3-pointer at the 7:33 mark of the fourth quarter. That basket knotted the game at 56 all. Vanderbilt answered with a 3-pointer of their own and would never trail again in the game.
Notes
• Arkansas shot 44% in the first half. That is the best since the Razorbacks defeated Alabama in Tuscaloosa on Feb. 4. Arkansas shot 45% in that game.
• Arkansas led 36-32 at the half. It is the first time since the Alabama game (Feb. 4) that the Razorbacks have led at the break and the 10th time all season. Arkansas is 9-1 when leading at the half.
• Kiara Williams was the first Razorback in double figures. She has scored in double figures 11 times this season.
• Malica Monk (17) has scored in double figures in 27-of-29 games while Devin Cosper (13) and Jailyn Mason (14) have scored double figures in 19 games this year.
Up Next
Arkansas returns to Nashville on Tuesday taking on Vanderbilt in game one of the SEC Tournament on Wednesday at 11 a.m. in Bridgestone Arena.
WebReadyTM Powered by WireReady® NSI