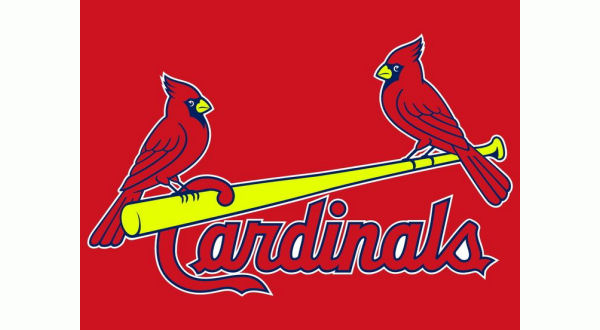 JUPITER, Fla. — Early inconsistent outings from St. Louis starting pitchers don't have manager Mike Matheny pushing the panic button.
The statistics, he says, don't tell the whole story.
"Obviously guys are trying to get ready for the season," Matheny said. "You want to see them compete. You want to see some glimpses of things that they have been working on over the winter or are currently working on."
Take Michael Wacha's outing on Sunday, which wasn't a statistical work of art, but wasn't as bad as the final line might indicate, either.
The 26-year old righty allowed two runs and five hits in three innings against Houston.
With runners on first and second and one out in the second, Evan Gattis hit a comebacker that caught Wacha in the right shin and bounded away for an infield hit. What could have been an inning-ending double play instead prolonged an inning, leading to the Astros' first run.
"I felt good," Wacha said. "Just missed a few spots where I let them put it in play."
One out away from his ending his day, Wacha tried to sneak a 2-2 fastball past Jose Altuve. The American League MVP lofted a deep fly ball to right field that would have been the third out of the inning on most days, but on Sunday it rode a brisk win over the right field wall for Altuve's first homer of the spring.
"The scoreboard really didn't translate," Matheny said. "A lot of ground balls that kind of found their way through. Pop up that made its way out."
Wacha's outing came on the heels of the second consecutive poor outing from free-agent signee Miles Mikolas, who has now allowed 10 earned runs over 4 2/3 innings in his first two starts with the Cardinals.
In search of a fifth starter, St. Louis signed Mikolas to two-year, $15.5 million contract, opting to sign a player who spent the previous three seasons in Japan over the likes of bigger name, higher price tag free agents like Jake Arrieta and Yu Darvish, or even re-signing Lance Lynn.
"I thought yesterday was better," Matheny said of Mikolas' outing on Saturday. "We saw less mistakes at the middle of the plate, middle of the zone and height. He was better at the top. I thought the breaking ball looked sharper. Featured some good curve balls."
In his first spring appearance, expected opening day starter Carlos Martinez allowed one run and walked three in 1 1/3 innings. He then skipped Friday's scheduled start for personal reasons. Martinez is expected to take his next turn this week.
Veteran Adam Wainwright also battled through an inconsistent start in his first outing. He didn't surrender a run, but walked three and allowed two hits.
Looking to break camp with the major league club for the first time in his young career, Luke Weaver won't make his second outing of the spring until Monday against Washington. Weaver allowed allowed one earned run in two innings of work his first time out.
"It's not wise for us around here to make any kind of wholesale conclusions of what we've seen so far," Matheny said. "We've seen some really good things and we've seen some things that we want to improve on."
WebReadyTM Powered by WireReady® NSI