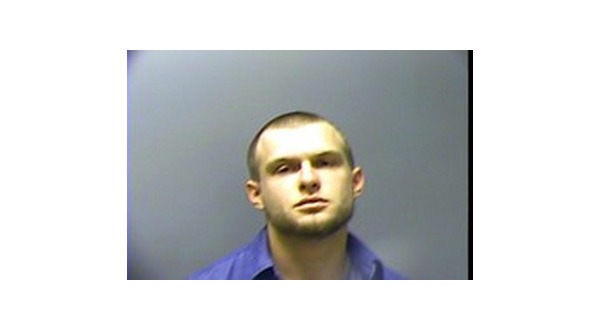 An early morning traffic stop led to the arrest of a Mountain Home man on multiple charges. Mountain Home Police booked 21-year-old Cory Mowry into the Baxter County Detention Center Monday on felony counts of possession of a controlled substance (methamphetamine) and possession of drug paraphernalia and misdemeanor counts of driving on a suspended license and no proof of liability insurance. Mowry is also charged with a probation violation, and his bond is set at $2,500.
According to the arrest affidavit, Sergeant Robert McCoy stopped a white vehicle for speeding on 9th Street early Monday morning. The driver, identified as Mowry, reportedly had slurred speech and a large knife in the front part of his pants. Sergeant McCoy had Mowry exit the vehicle and removed the knife. During a patdown, the officer reportedly felt a pipe used for smoking marijuana in Mowry's left pocket, and the pipe allegedly had marijuana residue.
After Mowry was placed under arrest, Sergeant McCoy found another glass pipe in Mowry's shirt pocket and a plastic baggie containing a half gram of a white crystalline substance in his front watch pocket. After being read his Miranda rights, Mowry reportedly admitted the substance was methamphetamine, and it field tested positive for the drug. Sergeant McCoy also reports Mowry admitted to using both pipes to smoke marijuana Sunday night.
Mowry is scheduled to appear in Baxter County Circuit Court.
WebReadyTM Powered by WireReady® NSI