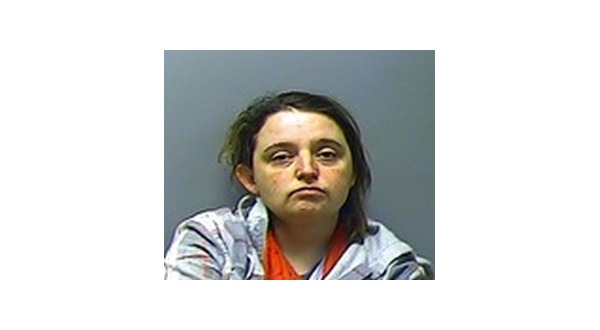 Holly Marie Morris, initially arrested for criminal tresspass and again for trying to escape from the Baxter County jail all in the span of a few hours, entered a not guilty plea to charges against her during a session of Baxter County Circuit Court Thursday.
The 30-year-old Morris, who listed a Flippin address, was initially arrested in the early morning hours of April 4th when Baxter County deputies responded to a tresspassing complaint at a home along County Road 10.
Morris was reported to have spent the night at the residence on April 2nd. She was told to leave the next day and initially did so, but returned. She was reported to have been told once again to get off the property but refused.
According to the Baxter County Sheriff's Office incident report, the first responding deputy found Morris sitting in her van in the driveway of the home. She told the deputy she had no place to go and planned to sleep in the van.
She was informed the owner of the property wanted her to leave. After pulling out of the driveway, Morris stopped her van in front of the residence and was again contacted by deputies.
Morris is reported to have told the deputies she did not understand why the residents wanted her to leave, got out of her van and walked back onto the property. She was then arrested for criminal tresspass.
After being taken to the Baxter County Detention Center, Morris attempted to escape the facility, but did not make it far before being caught. Her actions resulted in charges of third degree criminal escape being lodged against her.
Circuit Judge John Putman ordered Morris to reappear in circuit court June 28th. Her bond is set at $2,500.
WebReadyTM Powered by WireReady® NSI