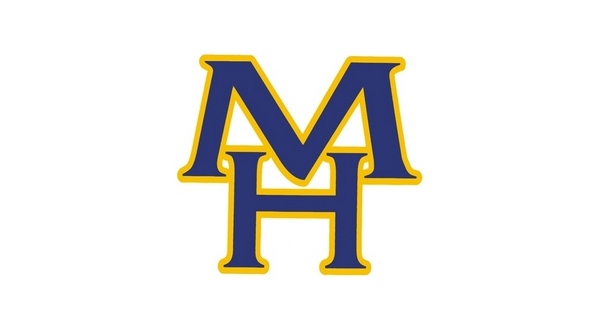 Mountain Home High School's graduation is set for Friday evening at 8:00. The event will take place at Bomber Stadium.
The class of 296 seniors will receive its diplomas from Mountain Home School Board President Neal Pendergrass. Of those seniors, 64 of them will graduate with honors distinctions, including 22 summa cum laude, 22 magna cum laude, and 20 cum laude.
Those graduating with summa cum laude distinctions include Jack Samuel Arp, Cameron Taylor Boyett, Katie Ann Chudej, Alexa Lynne Darracq, Gabrielle Edavettal, Payton Andrew Edington, Kacie Alison Enders, Tyler Peton Hughes, Owen T. Kraft, Anna Claire Lawrence, Elizabeth Anne Lewis, Bradley Sean Ludwig, Lauren Fandino Malte, Hope Digan Menendez, Avery Clare Renshaw, Bailey Morgan Ross, Kara Blake Smelzter, Brett Stephen Stockfish, Maly Nicole Tabor, Reese J. Wendfeldt, Madelyn Claire Yates and Sydnie Kay Zimmer.
Magna cum laude graduates include Peyton Elizabeth Barrow, Mollie Virginia Jane Breckenridge, Lauren Audrey Chentnik, Lillian Jordan Cousins, Bailey Nikole Fowler, Ashlyn Payton Garner, Meghan Elizabeth Geery, Heather E. Hestley, Brody Tate Jennings, Jessica Nicole Johnson, Edward Arthur Just, Isaac Ryan McKay, Victoria Michelle Morris, Drake Alton Patrick, Michael William Schraeder, Jackson Evan Steiner, Alyssa Madison Stout, Hanna Marie Talburt, Riley Lynnan Walker, Dave Mattew Wehymeyer, Valerie Marie Wycoff and Alexis Elaine Yearwood.
Seniors graduating with cum laude distinction include Alexandra Cozette Bauwens, Amber Elisse Bill, Madeline Brooke Collins, Crisy Ann Cook, Ashley Briann Garrison, Courtney Renee Green, Benton Alan Henderson, Gabriel Buck Henderson, Ely Heath Johnson, Rowan Elisabeth Laidler, Katelyn Victoria Mahan, Douglas Alexander Messick, Madison Anne Marie Peters, Alexander Robert Ratzel, Jillian Rose Reed and Kori Laiken Schaufler.
WebReadyTM Powered by WireReady® NSI