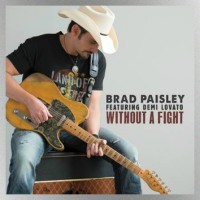 Arista NashvilleBrad Paisley's 2015 college tour was so successful, he's doing it again this year. He'll kick off his 2016 campus trek Sunday, September 4 in Orlando, right before Florida State takes on Ole Miss.
The West Virginia native then heads to his home state on the 9th, a day before the WVU Mountaineers play Youngstown State. He heads for Ohio State University on the 15th, with more dates to be announced in the coming days.
Last year, more than 120,000 fans took in the free shows on the Country Nation College Tour.
Copyright © 2016, ABC Radio. All rights reserved.