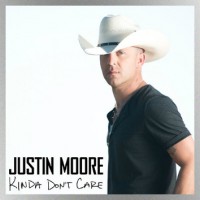 BMLGJustin Moore was supposed to celebrate the release of his new album Kinda Don't Care with a pop-up concert in Music City, and an after-show nosh at Waffle House. But the Arkansas native ended up doing a whole lot more than that on Tuesday, turning it into a full-fledged bar crawl of the legendary honky tonks on Nashville's Lower Broadway.
The party started at the multi-level Honky Tonk Central, before continuing to Rippy's, which sits across from the Bridgestone Arena. Appropriately enough, the jaunt ended with a capacity crowd at the mother of all honky tonks, Tootsie's World Famous Orchid Lounge. By the time Justin made it to Waffle House, he not only got some grub, but he jumped behind the counter and served up an order or two.
The "You Look Like a Drink" hitmaker continues on Brantley Gilbert's Take It Outside tour Friday night in Indianapolis.
Copyright © 2016, ABC Radio. All rights reserved.