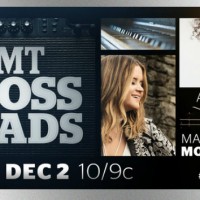 CMTNewcomer Maren Morris will team up with 15-time-Grammy-winner Alicia Keys for a new episode of CMT Crossroads. Set to record in the coming weeks in Nashville, it'll be the first CMT appearance for the R&B sensation and actress, who'll also join Blake Shelton as a coach on NBC's The Voice this season.
Currently on Keith Urban's Ripcord World Tour this summer, Maren broke through with her top-10 hit "My Church," which she recently followed up with "80's Mercedes."
The new episode of Crossroads is set to premiere Friday, December 2 at 10 p.m. ET on CMT.
Copyright © 2016, ABC Radio. All rights reserved.