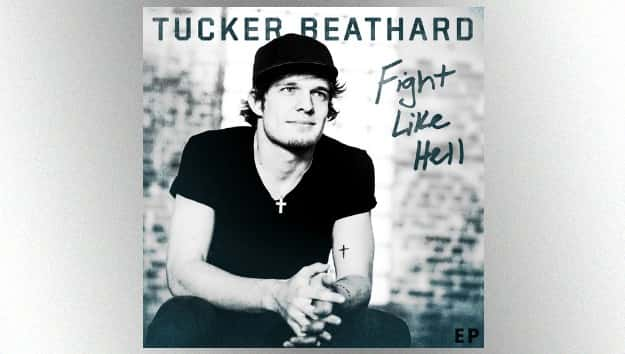 BMLGBreakout star Tucker Beathard is working so hard these days, he admits the success of "Rock On" hasn't quite sunk in yet.
"I'm always either writing songs or so focused on the next show, the next set list, that I kind of forget to look around at all that is happening… I haven't quite wrapped my head around having a top-ten single yet," says the performer who's been busy opening for Dierks Bentley this summer.
"Rock On" is just one of the tracks on Tucker's forthcoming EP, Fight Like Hell, which comes out October 7. He not only co-wrote all six songs, but played both lead guitar and drums on the entire project as well. In the end, he feels like he came up with a pretty accurate snapshot of his musical journey so far.
"The songs on the EP kind of represent a timeline of songwriting for me with 'Home Sweet USA' being one of the first songs I ever wrote," Tucker says, "and 'I'll Take On the World with You' was written just a few months ago."
You can check out Tucker's thoughts on the project, as well as a taste of the title track in a new YouTube video.
Here's the complete track listing for Fight Like Hell:
"I'll Take On the World with You"
"Rock On"
"20-10 Tennessee"
"Home Sweet USA"
"Momma and Jesus"
"Fight Like Hell"
Copyright © 2016, ABC Radio. All rights reserved.