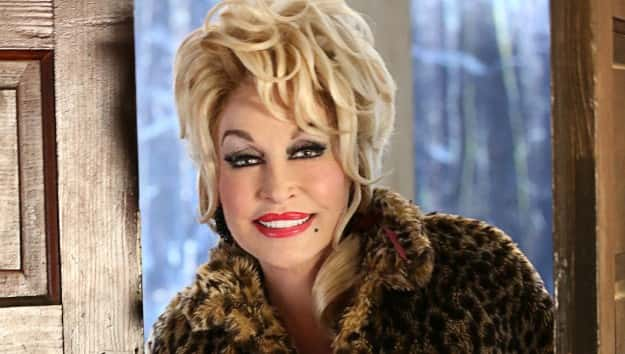 Courtesy NBC PublicityDolly Parton has often joked that she patterned her look after the town trollop when she was growing up, but the entertainment icon is taking it one step further in her new TV movie. She'll portray the character, renamed "The Painted Lady," in the sequel to last year's Coat of Many Colors. This week, NBC released the first photos of Dolly in her latest role.
Christmas of Many Colors: Circle of Love tells the story of the Parton family's struggle to help their father buy a long-awaited wedding ring for his bride, again portrayed by Jennifer Nettles, in the midst of an unexpected blizzard. At the same time, a young Dolly also begins to be recognized for her musical talent.
You can watch Christmas of Many Colors: Circle of Love when it premieres November 30 on NBC. It'll be available on DVD December 20.
Copyright © 2016, ABC Radio. All rights reserved.