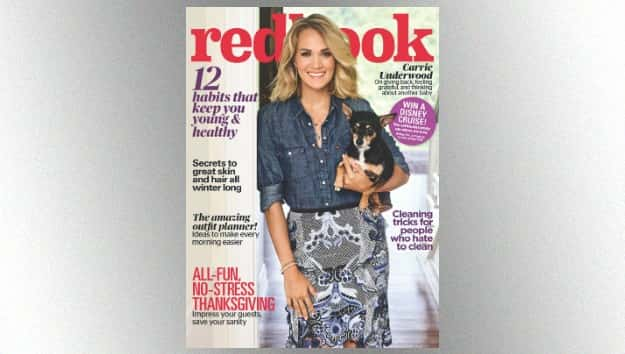 Photo Credit: Jeff LipskyIf you run into Carrie Underwood when she's out and about living her everyday life, she warns you shouldn't expect too much. In fact, she believes she's pretty different than the superstar we're used to seeing on stage and screen.
"I love being on stage, but that's different. That's not Carrie," the CMA Entertainer of the Year nominee tells Redbook. "That's Carrie Underwood. The rest of my life I feel like I'm incredibly disappointing to people. Like if I run into someone at the grocery store, I really don't know what to say because I don't have a microphone in my hand or bling on. They expect me to be 'Carrie Underwood,' but I'm just Carrie. I'm sorry!" she adds.
You can read more in the November issue of Redbook, which features Carrie on the cover.
Copyright © 2016, ABC Radio. All rights reserved.